Welcome to an hour of LISTENING LYRICS. Right here on KDRT 95.7FM in Davis, California. Listening Lyrics is a genre free zone - we feature the artist. What makes them do their thing. Listen to the hope and satisfaction in their voices. Listen to what only commercial free community radio can bring you. Close your eyes - open your ears - relax your mind. Join host Pieter Pastoor as he sends color to your ears. Now lets enter, the mother of all that is music and lyrics and the human capability of producing art.
Replays Tuesday 10-11pm, Sunday 1-2pm
Live Friday 4-5pm

Podcast
Music programs are only online for two weeks after they are broadcast.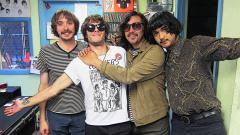 From Los Angeles the MYSTIC BRAVES in the studio. An interesting group since their music is a mix of the today and of the past going back into the psychedelic 1960's. 4 young men creating a stir in the west coast music scene. The whole hour is dedicated to hearing this extremely talented groups music and digging into their story.
Vist the MYSTIC BRAVES at www.mysticbraves.com
Folow LISTENING LYRICS on Facebook at https://www.facebook.com/ListeningLyrics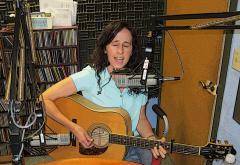 Rita Hosking sings about forest fires but it is her that is setting the folk music scene on blaze.This hour Rita shares some stories with us and sings some of her songs.  Her new CD "Little Boat" debut as #7 on the folk music charts and her single "Parting Glass" as #3.
LITTLE BOAT is a jewel of a CD. Stripped down to only the essentials gives her voice an extraordinary platform to shine. Elegant and sophisticated with a inspirational message.
You can visit visit Rita at www.ritahosking.com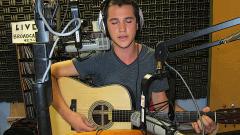 Listen NOW to one fantastic interview with Nat Lefkoff. His vocals, lyrics, stage presence and a touch of mischief made him an instant must for this show. So get ready to spend an hour with Nat.
Nat will also be introducing his new CD.
You can visit Nat at http://natlefkoff.bandcamp.com
or his facebook page https://www.facebook.com/pages/Nat-Lefkoff/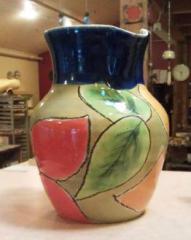 Mixing music and clay - thats on tap this week. Listen here for show
Rebecca was initially inspired to work in clay while living in 
Spain in the late 1980's. Eventually taking a wheel-throwing 
class at the UC Davis Craft Center in 1995 and covered in clay ever since. She was further inspired to create and explore different ways of using and decorating clay during several wonderful return visits to Spain.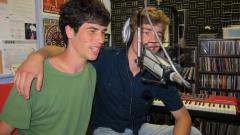 THE TRIO
This Jazz trio (The Trio) comprises 3 young musicians with a very mature sound. What a treat to have not only very talented performers in the tiny KDRT studio but 3 very articulate ones at that. Listen in and hear their story and dreams. Listen now.
"The Trio" comprises of Neil Heaton, Isaac Bunch and Chris Hunt. All three are Davis High graduates.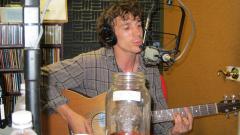 This week we had Evan Daly with us for a whole hour. Evan is the music man of Davis. Involved with the local music scene, including the band, THA DIRT FEELIN. Evan is also the co-founder of ROCKBAND UNIVERSITY which takes teens to a new level of on stage performers. Evan also teaches music in Davis.