Welcome to an hour of LISTENING LYRICS. Right here on KDRT 95.7FM in Davis, California. Listening Lyrics is a genre free zone - we feature the artist. What makes them do their thing. Listen to the hope and satisfaction in their voices. Listen to what only commercial free community radio can bring you. Close your eyes - open your ears - relax your mind. Join host Pieter Pastoor as he sends color to your ears. Now lets enter, the mother of all that is music and lyrics and the human capability of producing art.
Replays Tuesday 10-11pm, Sunday 1-2pm
Live Friday 4-5pm

Podcast
Music programs are only online for two weeks after they are broadcast.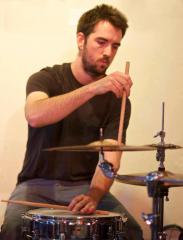 Robert Kennedy is a drummer supreme. Lives in Davis and shared with us a story about his cat. Robert introduced us some of his music favorites. So be prepared to hear some fine jazz along some fine banter.
Robert has also started drawing so that tells all of us he lives in the right side of his brain. This was a fun hour
You can visit Robert on his web page https://www.facebook.com/profile.php?id=100004795471546
Listen in as we talk and hear this one eclectric group of fine musicians. Mother Falcon began as a jam session among a group of high school cellists eager to break out of the classical repertoire that predominated their musical training. Since then, the band has evolved as an organic collective of classically trained young musicians determined to push their artistry into new musical territory.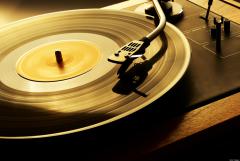 What a surprise - my guest this week had to cancel. So an opportunity presented itself. This created the vinyl show. The past few months I have found some sweet vinyl LP records that are just itching to be spun. We started of with the SACRED MUSHROOM, a Cincinnati group in the false60's. Blues mixed with the Grateful Dead was their awesome sound.
But listen up - this is one eclectic hour. So TUNE in.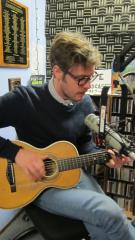 An interview with STELTH ULVANG. With Stelth and also performing was Abe Abraham. Stelth is the keyboard guy in The Lumineers, but wait, he also does vocals, plays the guitar, saxaphone, flute and much more. So find out what makes this multi talented individual tick. Stelth did a week of small west coast shows to bring (in an intimate setting) selection of songs that he is writing for a new CD.
or visit Stelth on his facebook page - https://www.facebook.com/StelthUlvang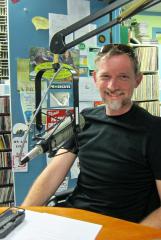 Bart van der Zeeuw discusses his love of music and shares some of his favorite tunes. A lifelong musician (drums and percussion) who has the experience of traveling the world in a rock group or adding his delicate touch to an intimate jazz trio that is BART. This was a VERY eclectic hour of song and discussion.
Explore the sounds of Richie Lawrence on his new CD "WATER" This interview is a one on one with one great songwriter, musician, vocalist and a great guy sharing his new CD "WATER" with us. The songs Richie Lawrence has written for Water are deceptively simple, composed of rippling melodies full of shadow and light, lyrics brimming with poetry and plainspoken truth and an invitation to join in a dance of love, laughter and compassion. Their complexity delights with the first listen, slowly unfolding to reveal an unexpected intensity of color and flavor as they linger on the emotional palette.