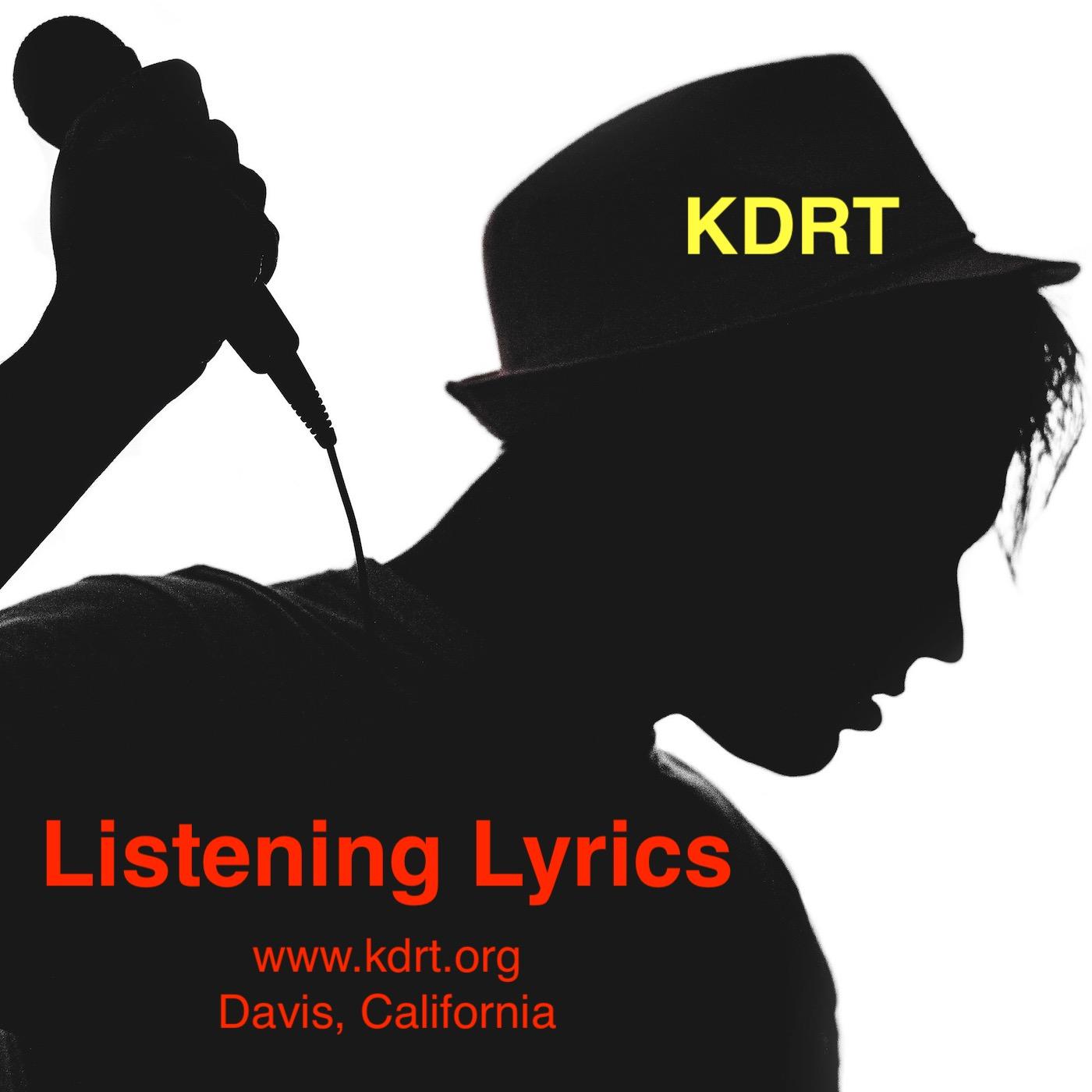 Welcome to an hour of LISTENING LYRICS. Right here on KDRT 95.7FM in Davis, California. Listening Lyrics is a genre free zone - we feature the artist. What makes them do their thing. Listen to the hope and satisfaction in their voices. Listen to what only commercial free community radio can bring you. Close your eyes - open your ears - relax your mind. Join host Pieter Pastoor and co-host Jeanne Pastoor. Now lets enter, the mother of all that is music and lyrics and the human capability of producing art.
Replays Monday 7-8am, Sunday 9-10pm
Live Friday 4-5pm

Podcast
Music programs are only online for two weeks after they are broadcast.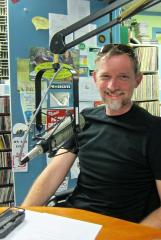 Bart van der Zeeuw discusses his love of music and shares some of his favorite tunes. A lifelong musician (drums and percussion) who has the experience of traveling the world in a rock group or adding his delicate touch to an intimate jazz trio that is BART. This was a VERY eclectic hour of song and discussion.
Explore the sounds of Richie Lawrence on his new CD "WATER" This interview is a one on one with one great songwriter, musician, vocalist and a great guy sharing his new CD "WATER" with us. The songs Richie Lawrence has written for Water are deceptively simple, composed of rippling melodies full of shadow and light, lyrics brimming with poetry and plainspoken truth and an invitation to join in a dance of love, laughter and compassion. Their complexity delights with the first listen, slowly unfolding to reveal an unexpected intensity of color and flavor as they linger on the emotional palette.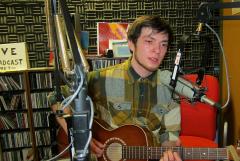 A very talented, up-and-coming singer/songwriter was in the studio to introduce his new CD. Listening Lyrics was thrilled to spend an hour with Colin Wagner, his guitar, and his voice.
Moonlit Wheat
 was born in a cinderblock cell of a dorm room when Colin found himself fascinated enough with the warm glow of early Mountain Goats records streaming through his computer that he devoted himself to pursuing the captivating witchcraft of songwriting.
Listen now to a whole hour with Mick Flannery. Mick talks about himself and his music. Lauren Cole Norton joined in for this interview.
Mick Flannery was brought up on a farm outside Blarney, Co. Cork, Ireland. His first real connection to music was watching an unplugged Nirvana coveringBowie's "The Man Who Sold the World". After a stint in a music college in Cork, he travelled to the U.S. where he "wandered around for a time." While there, he entered the U.S. Songwriting Competition in Nashville, Tennessee and, to his surprise, won two top awards for his compositions.