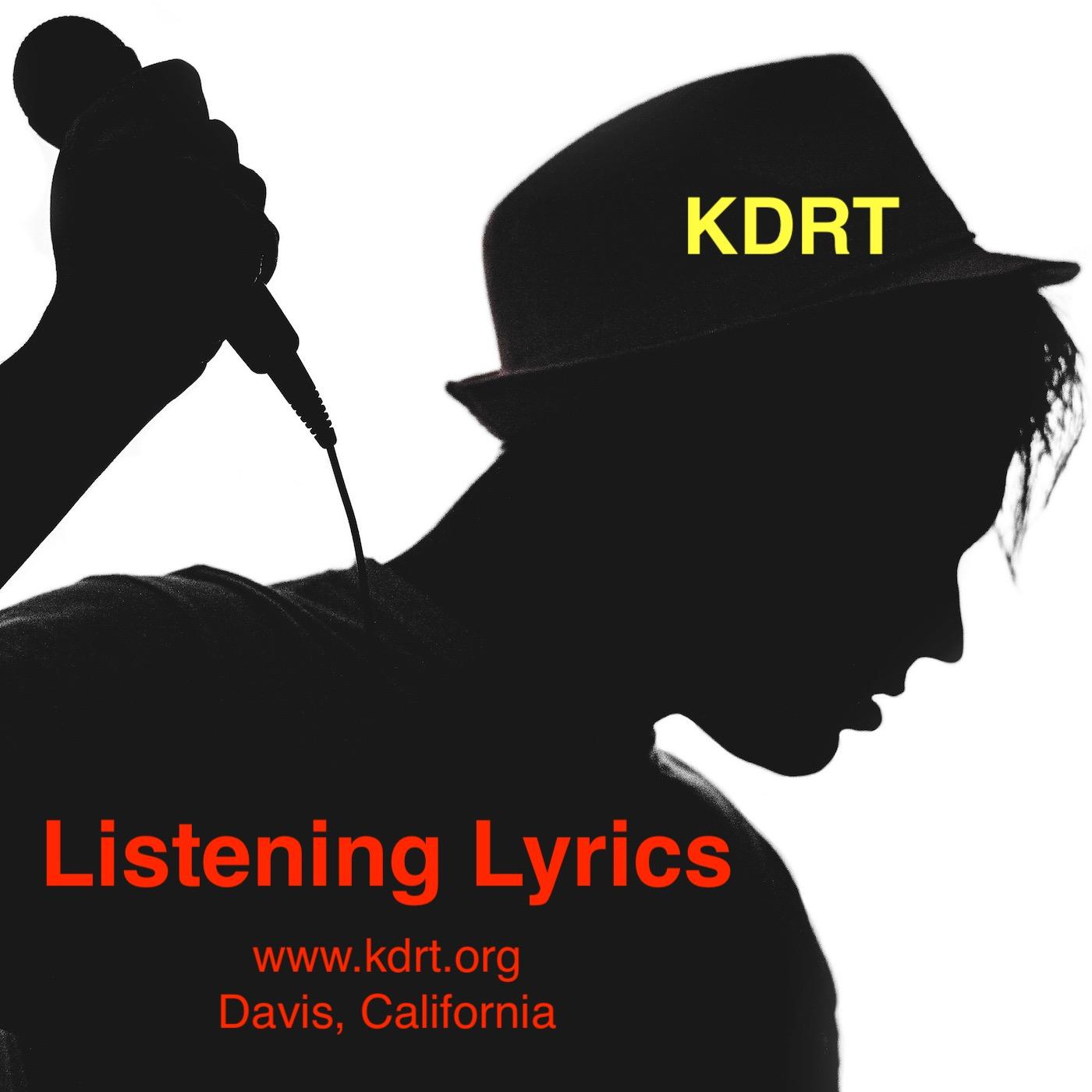 Welcome to an hour of LISTENING LYRICS. Right here on KDRT 95.7FM in Davis, California. Listening Lyrics is a genre free zone - we feature the artist. What makes them do their thing. Listen to the hope and satisfaction in their voices. Listen to what only commercial free community radio can bring you. Close your eyes - open your ears - relax your mind. Join host Pieter Pastoor and co-host Jeanne Pastoor. Now lets enter, the mother of all that is music and lyrics and the human capability of producing art.
Replays Monday 7-8am, Sunday 9-10pm
Live Friday 4-5pm

Podcast
Music programs are only online for two weeks after they are broadcast.
Nick Zhilin - Look who I found.
On my photo Instagram account (pastoorpics), I have followed a fellow photographer (emptynous_photo ). I noticed that he is also a musician. That's when the roots for this interview were planted.
Nick Zhilin (Николай Жилин) was born, raised and lives in St. Petersburg, Russia. He grew up in a family with three brothers; his mother encouraged his musical studies. Nick plays the piano, guitar, and loves to perform on his Balalaika. He writes his own songs, and experiences what many young musicians do, mainly perfecting their music in their spare time.
Nick is also involved with his university in the study of world religions and philosophy.
Ask Adrian what kind of music The Adrian West Band  plays, and he'll say "Yes." Or if he's feeling cocky, he'll say "Good."
The longer answer: original acoustic rock that sounds like Paul Simon meets Dave Matthews, plus rock & jazz covers and instrumentals. The full quartet features vocal harmonies, guitar, electric violin, bass, drums, alto sax, and a bit of live "looping". Duo and trio formats also happen.
Sylvie Simmons writes about music, and plays music. She's an award-winning rock journalist - one of the very few women included among the predominantly male rock writing elite - and a best-selling author whose books have been translated into more than 30 languages.
Her most recent books are last year's Face It: Debbie Harry and, in 2012, the definitive Leonard Cohen biography. She has also written books on Johnny Cash, Serge Gainsbourg and Neil Young.
After four decades of writing about music and musicians, Sylvie did the near-impossible and crossed over to being a singer-songwriter herself, accompanying her original songs on a ukulele. Signing a record deal in 2014, she released her debut, Sylvie, which the UK Guardian called "one of the most beautiful albums of the year."
Greg Tressel is this week's guest.
Growing up in the San Francisco Bay Area, Greg was exposed to wide range of musical styles, from psychedelic rock and blues, to the Bakersfield country sounds of central California. Starting bands as a teenager, and as a young man moving to Nashville with a songwriting -publishing contract with the Paramount Music Group, he continued to write and play his music.
Through the years, Greg moved into the management and promotion part of the music business, working with such artists as John Hiatt, Joe Bonamassa, and B.B. King. He now lives in southern Oregon.
Songwriting has always been his first love, and in the past few years Greg has released three diverse original albums of new music: "The Hard Way," "Ankle Deep in Love," and his current "Half Way There," which features the single and video "Keep Facing the Sunshine." It's a very upbeat song for our times.
Alex Jordan was born to music, playing first trumpet, then bass, then guitar—and always singing.  His musical influences ranged from jazz to musical theatre.  He studied his father's extensive CD collection, in particular the Grateful Dead section, which considerably expanded his perception of what was music.  Listening to a live album, he had a revelation when he heard a passage in which silence was clearly part of the music. "It was quantifiably, certifiably, distinctly music, and it was dead silence. I'd never heard anything like that.  I don't know that I became a Deadhead at that moment, but I sure got it."


A very SPECIAL show indeed. Its an anniversary and a wedding weekend - from personal ones to KDRT celebrating its 16TH.
A gratitude in song for weddings and anniversaries. Weddings are all about creating a homebase for you and those closest to you. Anniversaries celebrate the base that has been established. Listen to what Listening Lyrics has for you this week. Enjoy
Check out the attached playlist for song details.
Estelle California is a singer/songwriter born in France. She started playing the piano when she was 5 and went on to study saxophone. Later, she was formally trained in opera. Her current life is a far cry from her childhood in France, where she suffered physical and mental abuse, and lived in an environment where she saw many people being discriminated against.
Estelle is a passionate artist, musician, writer, and activist dedicated to shining the light of resilience and bringing forth social healing throughout the world. Her single "Black is the True Light" has garnered significant media attention and resonated with people all over the globe.