Live Friday 4-5pm
Replays Monday 7-8pm, Tuesday 12-1pm, Saturday 11am-12pm, Sunday 4-5pm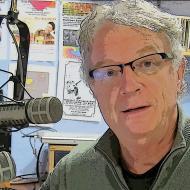 Each one-hour show features live interviews with local and national artists to hear their music and/or listen to music that might have inspired them. Do not let the name fool you, this show is all about music. Genres are focused on singer/songwriter, Blues, Americana, Jazz and Bluegrass. The show is hosted by Pieter Pastoor, who as a poet has a good ear for meaningful lyrics. Pieter's co-host is Jeanne Pastoor, who is known to ask those insightful questions that keeps this show in fine-tune mode.

Podcast
Listening Lyrics for 4pm on Mar 27th, 2015
Ben and Brian on Listening Lyrics Mar 20th, 2015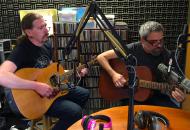 Ben Lewis and Brian Morgan are founding members of the Davis based six member folk, rock, funk and soul band Sometimes Warren. Tune in to hear about their new Davis music studio project and hear them play a couple of songs.
Here is a short GoPro clip of their performance https://www.youtube.com/watch?v=mHrnwh-yFD0&feature=youtu.be, 
Listening Lyrics for 4pm on Mar 13th, 2015
Pierre Bensusan 3/6/15 Listening Lyrics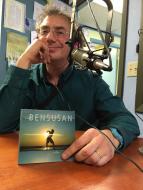 ....and now from France, one of the worlds most celebrated guitarist. - - Described by the L.A. Times as "one of the most unique and brilliant acoustic guitar veterans in the world music scene today", Pierre Bensusan was voted "Best World Music Guitar Player in 2008" by Guitar Player Magazine Readers Choice. His name became synonymous with contemporary acoustic guitar genius, long before the terms New Age, New Acoustic Music or World Music were invented. He has the ability to make a single guitar sound like an entire band as he brings the audience on a mesmerizing musical journey. And yet, Bensusan is more than what any musician or music lover expects from a guitarist. He is a composer as well as a bilingual and a brave improvisational vocalist, melding whistles and resonant low notes with something like his own scat technique
Visit Pierre at http://www.pierrebensusan.com
Alice DiMicele on Listening Lyrics Feb 27th, 2015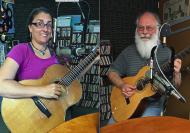 Alice DiMicele seeks to uplift the human experience through music. Her lyrics are love incantations to the elements earth, water, fire, and air. Drawing from a rich musical background including folk, jazz, funk, rock, and soul DiMicele's acoustic music incorporates many styles creating a fresh funky stew all her own. With her powerful band behind her, or alone with her acoustic guitar Alice's multi-octave voice soars high and rumbles deep. As a lyricist and singer DiMicele invokes passionate emotion.
With thirteen self-released albums and almost 30 years of touring under her belt, DiMicele is a master of her craft and knows how to delight her audiences be it on a large festival stage, a theatre, or a house concert. She's shared the stage with some of music's best including Bonnie Raitt, Joan Baez, JJ Cale, David Grisman, Arlo Guthrie, Steve Winwood, and so many more. Her festival appearances are many including Strawberry Music Festival, High Sierra Music Festival, EarthDance, Oregon Country Fair, Joshua Tree Music Festivals, Britt Festivals, and Health and Harmony Festival.
For her newest recording "Swim," DiMicele assembled a bevy of kindred musical contemporaries to create a record that can only be characterized as a family affair. Backed by some of her most beloved community of musicians, DiMicele's vision comes to life. Released January 26, 2015 the album is already receiving airplay and great reviews.
Mickie Stevens accompanied Alice in the studio
Listening Lyrics Feb 20th, 2015 with Sylvie Simmons & Jason McNiff
What a pleasure to spend an hour with Sylvie and Jason. It shows in the program
Sylvie Simmons is a London-born, San Francisco based music journalist, named as a "principal player" in Paul Gorman's book on the history of the rock music press In Their Own Write (Sanctuary Publishing, 2001). A widely regarded writer and rock historian, she is one of very few women to be included among the predominantly male rock elite. She is also the author of a number of books, including biography and cult fiction.
Jason McNiff is a London based Yorkshireman of Irish and Polish descent. He has made four records of what are loosely described as Alt. Country or Americana, yet there is something very British about him. As Time Out attests, 'McNiff's quiet, intimate, fragile-sounding vocals draw you into his world - a melancholy, almost timeless place, through which he drifts, a romantic loner, a dreamer, at home with the blues.'
Andrew Castro 2/6/15 Listening Lyrics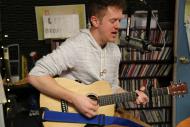 Andrew Castro is a Sacramento based singer songwriter. He started playing live shows in the summer of 2013 and now has played over 320 to date ranging from venues in San Francisco, Los Angeles, Sacramento, and New York. His acoustic upbeat pop styled music is catchy and melodic while still providing lyrics that are thoughtful and personal and can relate to anyone who has been in love and out of love or in any type of relationship. His live shows are high energy and though he is a solo performer the rhythms and sounds created on his guitar and loop pedal provide backing track and a much different experience than the typical singer songwriter act. The release of his new EP titled "Inside/Out" is set to happen in February 2015.
Visit Andrew at http://www.andrewcastromusic.com
Click here for a short youtube of Andrew in the Studio https://www.youtube.com/watch?v=jKR6BKOfxRs&feature=youtu.be
This show is available as a podcast on iTunes under LISTENING LYRICS
Kenny Rego 1/30/15 Listening Lyrics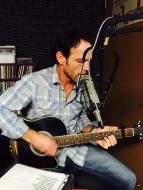 One amazing, interesting and very talented artist. A pleasure to get to know him. Kenny Rego "With a working mans voice Kenny is a true champion for the average over worked under paid american."(i think the reason people can relate to the music is because its real, its not all doctored its raw like the hands of a hard working middle class folk. Most of the music out there is very doctored and electronic and people just want to roll back the sound to a simple time") well simple seems to be the key For Kenny Rego and the Law of one band .With catchy hooks and a groove that you can dance to you'll appreciated this well into your golden years possibly your children's children also. it has the staying power and the grit to become a classic sound."
Tha Dirt Feelin 1/23/15 Listening Lyrics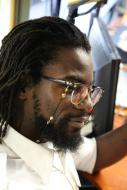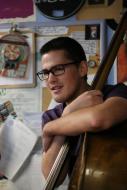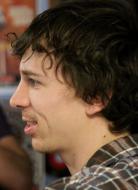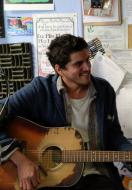 This is one NOT to miss. NOTE: The show starts at the 2 minute mark. Marque Cass,Chris Hunt, Evan Daly and CJ Borges brings to the studio their TALENT, ENERGY, CHARISMA, ENTHUSIASM and htheir awesome PERSONALITIES.Marque is the lead vocalist for THA DIRT FEELIN that has been setting northern California on fire with its high energy can't help but to dance music.Visit Tha Dirt Feelin at http://thadf.com
listening Lyrics Jan 16th, 2015 with Lillian Frances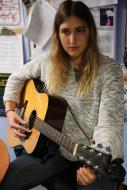 This show features a great hour spent with Lillian Frances. Lillian is a born-and-raised Davisite who currently resides in Los Angeles, CA. She picked up the guitar in middle school, but didn't start playing habitually until college. During her sophomore year at Occidental College, Lillian began writing, performing, and recording her own music. She plays in bars and cars and houses and sometimes in the streets, for anyone who will listen. She's set to release her debut album this Spring.
Vist Lillian at http://lillianfrances.bandcamp.com
Short goPro of Lillian in the KDRT studio https://www.youtube.com/watch?v=gsSfmaKmAk0&feature=youtu.be
Pages