Live Friday 4-5pm
Replays Monday 7-8pm, Tuesday 12-1pm, Saturday 11am-12pm, Sunday 4-5pm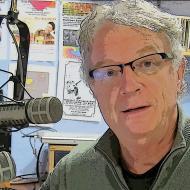 Each one-hour show features live interviews with local and national artists to hear their music and/or listen to music that might have inspired them. Do not let the name fool you, this show is all about music. Genres are focused on singer/songwriter, Blues, Americana, Jazz and Bluegrass. The show is hosted by Pieter Pastoor, who as a poet has a good ear for meaningful lyrics. Pieter's co-host is Jeanne Pastoor, who is known to ask those insightful questions that keeps this show in fine-tune mode.

Podcast
Kenny Rego 1/15/15 Listening Lyrics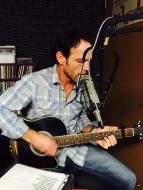 One amazing, interesting and very talented artist. A pleasure to get to know him. Kenny Rego "With a working mans voice Kenny is a true champion for the average over worked under paid american."(i think the reason people can relate to the music is because its real, its not all doctored its raw like the hands of a hard working middle class folk. Most of the music out there is very doctored and electronic and people just want to roll back the sound to a simple time") well simple seems to be the key For Kenny Rego and the Law of one band .With catchy hooks and a groove that you can dance to you'll appreciated this well into your golden years possibly your children's children also. it has the staying power and the grit to become a classic sound."
Tha Dirt Feelin 1/23/15 Listening Lyrics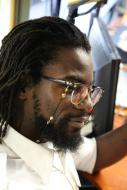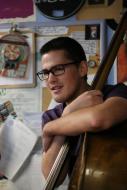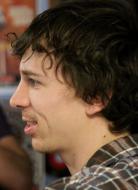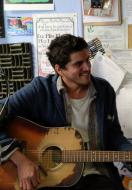 This is one NOT to miss. NOTE: The show starts at the 2 minute mark. Marque Cass,Chris Hunt, Evan Daly and CJ Borges brings to the studio their TALENT, ENERGY, CHARISMA, ENTHUSIASM and htheir awesome PERSONALITIES.Marque is the lead vocalist for THA DIRT FEELIN that has been setting northern California on fire with its high energy can't help but to dance music.Visit Tha Dirt Feelin at http://thadf.com
listening Lyrics Jan 16th, 2015 with Lillian Frances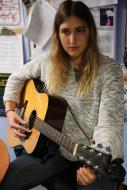 This show features a great hour spent with Lillian Frances. Lillian is a born-and-raised Davisite who currently resides in Los Angeles, CA. She picked up the guitar in middle school, but didn't start playing habitually until college. During her sophomore year at Occidental College, Lillian began writing, performing, and recording her own music. She plays in bars and cars and houses and sometimes in the streets, for anyone who will listen. She's set to release her debut album this Spring.
Vist Lillian at http://lillianfrances.bandcamp.com
Short goPro of Lillian in the KDRT studio https://www.youtube.com/watch?v=gsSfmaKmAk0&feature=youtu.be
Listening Lyrics Jan 9th, 2015 with ANDREW WALTON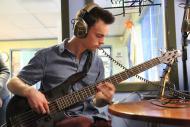 (a quick disclaimer - a few technical hicups but stick with it - Andrews talent really shines) In praise of the BASS - it's what anchors and creates the beat. Andrew Walton is our guest this week. He is a superb bass player with abilities well beyond his age. Listening Lyrics is thrilled to start the 2015 season with this terrific talent.
Andrew Walton grew up in Woodland CA. and started playing guitar at 11 and bass at 12. Andrew started performing with the Douglass Middle School's concert band but it was at Pioneer High School, that he started playing jazz in Pioneer's Jazz Gold Band and Jazz Combo.His music career really took off once he started playing jazz in small combos around Davis and Woodland even then, he was always looking for opportunities to play. Jazz got him to start writing and really exploring what he could do with music. This, in turn, peaked his interest in other genres to see how the art form can be interpreted. Andrew is now attending Berklee College of Music as he continues his journey, and he doesn't plan to stop any time soon.
Listening Lyrics for Dec 19th, 2014 with CASEY GROAT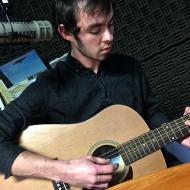 To wrap up LISTENING LYRICS for 2014 joining us for the second time is singer/songwriter CASEY GROAT. Casey shared new material that we explored. . Listen to two holiday tunes. In addition Gaiaxis ( AKA Casey) introduced some new music from his up and coming CD.
see a short YouTube video of Casey in the studio here https://www.youtube.com/watch?v=j8fcNTNh4LU&feature=youtu.be
Visit Casey here https://www.facebook.com/caseygroatmusic
Visit LISTENING LYRICS here https://www.facebook.com/ListeningLyrics
SEE PLAYLIST BELOW FOR DETAILS
Listening Lyrics Dec 12th, 2014 with HANS EBERBACH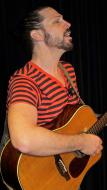 This show was also video tapped for airing on Davis Media and youtube at a later date. Hans Eberbach is an award winning vocalist and songwriter who was born on the west coast and raised in the northeast wilds of Maine, returning to the California sunshine after highschool to launch his career in the mid '90's as the singer for Sacramento based roots rock band Sweet Vine. Guided by industry contact/friend Geoff Bywater (Glee) - a music supervisor at FOX, the band was barely playing live shows locally when they were signed to a publishing deal with Warner-Chappell and then to a lucrative, long-term record deal with Sony/Columbia.
Listening Lyrics Dec 5th, 2014 Vinyl Selections from a Portland trip

The end of November in Portland and the black Friday shopping event at the MUSIC MILLENIUM. Yes I was there at the opening at 8:00AM sharp. This week I played some of my finds. Enjoy.
http://www.musicmillennium.com
Now also available as a podcast on iTunes. https://itunes.apple.com/us/podcast/listening-lyrics/id932637855?mt=2
Listening Lyrics Nov 21st, 2014 with Peter Holden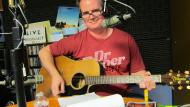 A rocker visied LISTENING LYRICS - listen in to one fun hour with PETER HOLDEN. Peter Holden is a San Francisco based pop/acoustic/rock musician who's performed in California, Arizona, Texas, Georgia, and Connecticut to name a few states. His debut EP "The Athens & Other Stories" came out in June of 2013. The album is available on virtually every download site online. A second EP simply titled "EP#2" will be released for digital download soon. Peter's sound is reminiscent of Matchbox Twenty, The Goo Goo Dolls, Jimmy Eat World, and the Gin Blossoms. Peter grew up all over the country traveling with his military Father and Family. Every place Peter lived became a part in his music. Whether it's the soon too be released "Anywhere California" or "Wasted Youth," from "The Athens & Other Stories." Give Peter a listen and you'll no doubt have his songs in your head for days.
Short video of Peter Holden in the studio https://www.youtube.com/watch?v=BTusBpAxJKc&feature=youtu.be
Listening Lyrics is on FaceBook - like if you want to hear each new segment. https://www.facebook.com/ListeningLyrics?ref=bookmarks
Listening Lyrics Nov 14th, 2014 with Ryan McBride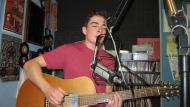 I heard this young man two years ago and finally he is available to appear on LISTENING LYRICS. KDRT is thrilled that Ryan will spend an hour in the studio. Ryan McBride is a Davis-native guitarist, singer, and songwriter. His mellow acoustic style takes influence from greats such as Tom Petty and Bob Dylan, alongside many other contemporary folk writers such as Jack Johnson and The Tallest Man On Earth. His musical repertoire includes a collection of covers and originals. He is currently in Davis to finish up classes but will send in his credits to receive his degree Bachelors in Biology this fall from Lewis & Clark College in Portland, Oregon.
Click here for a short GoPro of Ryan in the studio https://www.youtube.com/watch?v=J131kwbS25M&feature=youtu.be
Listening Lyrics Nov 7th, 2014 with Joel daniels of THE HOOTS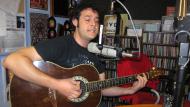 Joel Daniel of The Hoots, is our guest this week. Children music can be tricky to say the least but The Hoots have found the right formula. The Hoots play children's oriented music rooted in folk, Americana, and rock. The songs, with their catchy melodies and fun themes, are familiar, yet unique. It is music that kids love and their parents more than tolerate! Visit the HOOTS at http://hootquarters.com.
Short YouTube of Joel perform in the KDRT studio https://www.youtube.com/watch?v=3iiAActKtBI&feature=youtu.be
Some of the awards The Hoots have been honored to receive:
- Winner of a 2013 Parent's Choice Award;
- Winner of a 2013 Family Choice Award;
- Winner of a 2013 Parent Tested Parent Approved Award;
- Winner of a 2013 Creative Child Award;
- Winner of a 2013 Tillywig Toy Company Award;
- Featuring the song Bumble a Top 5 Winner of the 2013 Great
American Song Contest;
- Featuring the song Clap Your Hands, a Semi-Finalist in the 2013 International Songwriting Competition (over 15,000 entries).
Pages