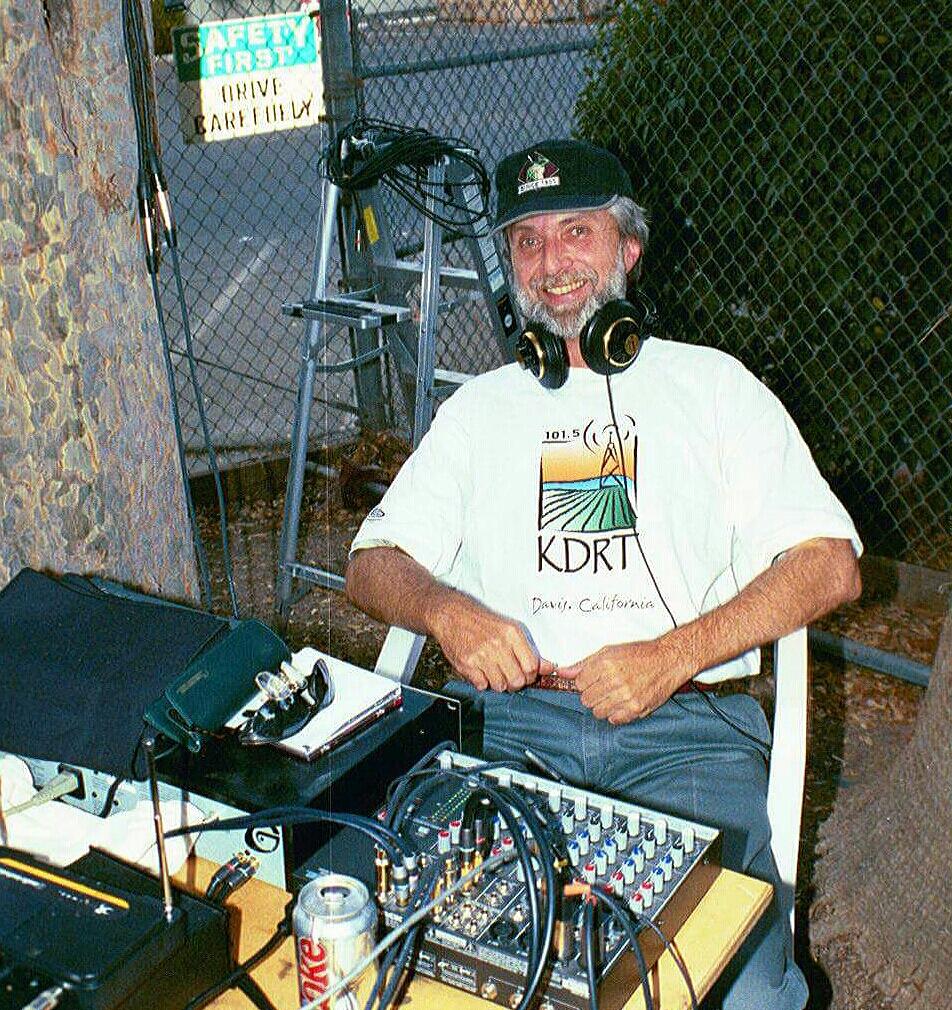 Live Tracks highlights a wide range of live musical performances, from early 60s rock to modern rockabilly, from blues to bluegrass. The program frequently features local performances recorded and mixed here in Davis by host Jim Buchanan.
Hunter Thompson is credited with the expression "When the going gets weird, the weird turn pro." Welcome to the pro shop! "Always look on the bright side of life." [Monty Python, 'Life of Brian']. We make up the rules about how to feel. "No one here gets out alive." [Sam Clemens] Too soon? "I'm working hard, at the art, of doing nothing." [Mumbo Gumbo] I'll be back. See that you are, too. "As always, live simply, love generously, and be kind." [Moseanko] Peace.
The program Live Tracks began broadcasting on KDRT September 30, 2004. As of March 2020 there have been 592 unique programs produced.
Replays Monday 1-3pm, Saturday 9-11pm
Live Thursday 7:30-9:30pm

Podcast
Music programs are only online for two weeks after they are broadcast.
This program originally aired in early March of 2014. A remarkable example of what I always hoped this program would achieve. Coherent, it works on many levels. Good music also. Check it out as a prescription for curing the blues this winter, at least for two hours. I only wish there was some way to follow this up with similar quality programs, live from the studio.
Be patient, kind listeners, we will get past the madness and chaos and find a Golden Orb* glowing phenomenally bright in our future. Peace.
* Golden Orb is not an allusion to the arachnid Nephila, which is most difinitely not what I want to see in my future. Rather, it is an all encompassing symbol of happy times. What would your Golden Orb signify?
This special holiday edition of Live Tracks was first aired in December 2018 when local guitar duo "Me and Him" (Kurt Roggli and Martin Lewis) appeared live in the studio for the first hour, and then featured guest "co-host" Kurt Roggli for the second hour who spun tunes from his extensive collection of holiday music. This acoustic duo Me and Him are well known in Davis and frequently appear at special holiday concerts and celebrations. It has become a KDRT tradition to invite them to the studio with their "dualing" Martin guitars as part of our annual special holiday programming each December.