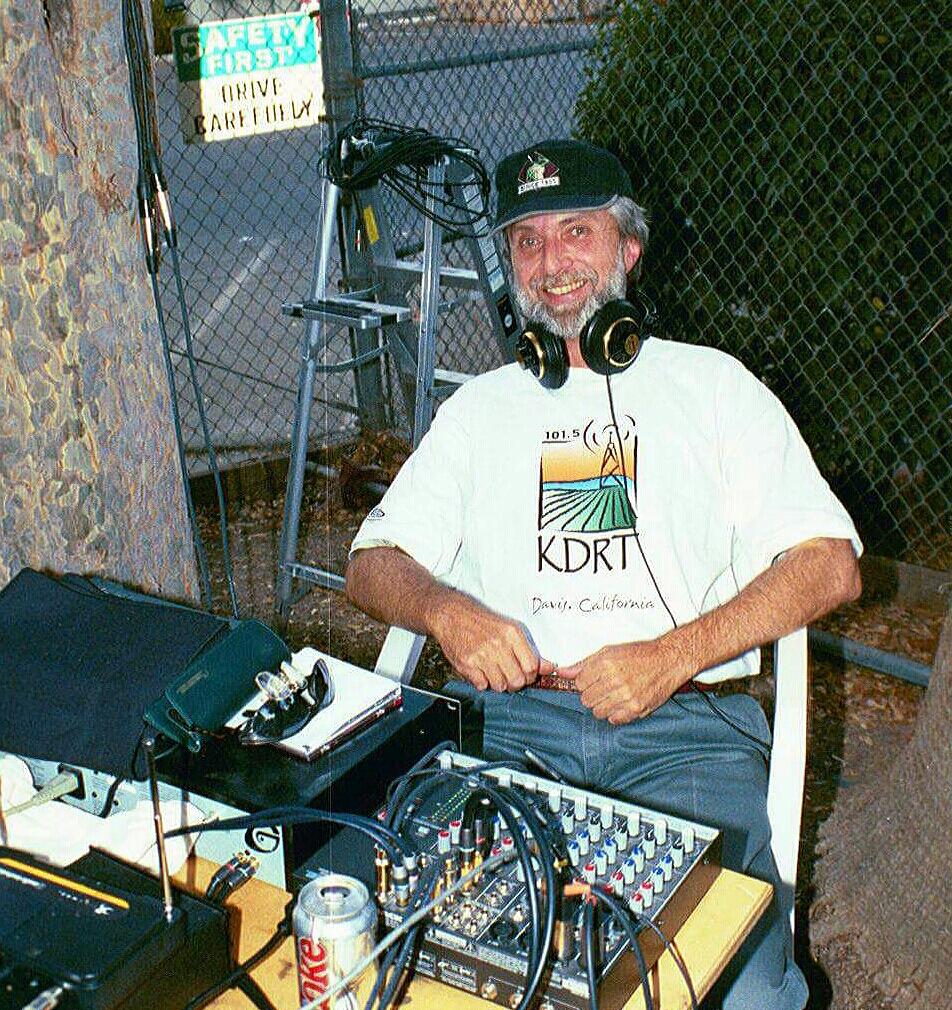 Live Tracks highlights a wide range of live musical performances, from early 60s rock to rockabilly, from blues to bluegrass. The program frequently features local performers recorded and mixed here in Davis by host Jim Buchanan.
Replays Friday 10am-12pm, Saturday 9-11pm
Live Thursday 7-9pm

Podcast
Feeling in a mellow mood? Stream this show. Not feeling so mellow? Stream this show if you want to get there. This show is smooth (maybe add a couple of more "o's"). Plus 50 years ago this week in Beatles history, and a peak into Santa's bag for another great gift idea. It is dialed way down for this weeks Live Tracks.
I went to the station before this show feeling that humans are tolerated in our world as long as they can pay. And pay. And pay. We seem to live in a world where each of us is a portable ATM machine dispensing lubricant for...whom, or what; big money and big banks? A bleak view, that fortunately does not stay with me, consciously, for any extended duration. It does, however, have its place in the que of things I ruminate on.
So, as a result, this show is part aggressive, and part soothing. Lots of local bands share the spotlight with some darn good tunes from beyond the causeway. Grab that cool recreational beverage of choice and join me.
Are people filler between the lines of time? This show, originally broadcast in March of 2011, takes a two hour look back at the music of the 1960's and early 1970's. This was a completely different era of music creatively, technically and economically. Crafted with the help of caffeine and muscle (LP's are heavy), it is best consumed in a quiet space, relaxing on a comfortable chair or couch. So fire up a lava lamp, and grab that cool recreational beverage of choice. The smoking lamp is lit for this weeks Live Tracks.
This special Live Tracks is devoted to the fine musicians who perform at the Odd Fellows Hall for the Thursday Live! concert series.  Tonight's program starts by featuring the songwriting of Gwyneth Moreland, accompanied by David Hayes on upright acoustic bass.  Gwyneth sings and plays acoustic guitar. Several of the songs performed are from her well-received 2014 CD -  Ceilings, Floors and Open Doors. These songs tell stories and paint images of the ruggedly beautiful North Coast region and her hometown, Mendocino. Her bassist, Davis Hayes will be returning soon to Davis in a special concert at the Odd Fellows Hall Sept. 10th with Gene Parsons.