Jim Buchanan
Primary tabs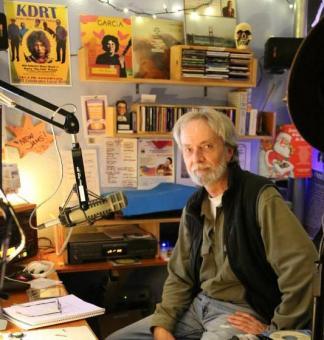 Public Information
djname

Jim Buchanan

Bio

Live Tracks is a variety show with an emphasis on music recorded in one take, live or in the studio. I play Jazz, Blues, Rock and Folk, often recorded here in Davis.

What else? "Fifty Years Ago This Week in Beatles History." In 2020 I will cover the last year of the Beatles as a group.

Sometimes there is comedy from Firesign Theatre, Monty Python or PDQ Bach. Almost always you will hear bits of odd current events and trivia sprinkled through out the two hour program. Occasionally, I cop an attitude and go down a rabbit hole. Album Roulette comes to mind.

So, turn on, tune in and relax. The smoking lamp is lit. Peace.
History
Blog

Member for

12 years 2 months
Programs
Listen on KDRT 95.7FM: Monday 1-3pm, Thursday 7:30-9:30pm and Saturday 9-11pm
Listen on KDRT 95.7FM: Sunday 10-11pm