​Join Wayne Hagan and take a musical journey down the Golden Road and explore the music of the Grateful Dead, its roots, and its many offshoots. Past DJs include Alligator, Lee Maddex, and Rod Moseanko. What a long strange trip!
Replays Sunday 3-5pm
Live Wednesday 7-9pm

Podcast
Music programs are only online for two weeks after they are broadcast.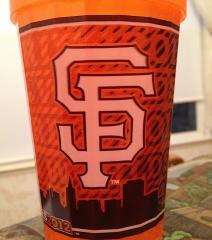 In this edition of The Golden Road we salute our nation's pastime with a musical and spoken look at baseball. From Russ Hodges to Doc & Merle Watson to Abbott & Costello to Sister Wynonna Carr and yes, even Tommy Lasorda, you will be treated to hearing some classic sounds that will evoke baseball memories & melodies. There are plenty of San Francisco Giants sounds in honor of the pride of Northern California and, of course, some good ol' Grateful Dead live from both Candlestick Park and Atlanta. Enjoy!