Enjoy the best of Live DiRT, occasional programming that features touring and local artists playing in and around Davis.

Podcast
Music programs are only online for two weeks after they are broadcast.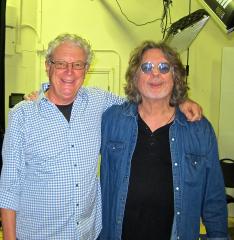 KDRT is thrilled to have Dirk Hamilton share his talent and stories with us. This show will also be televised at a later date. Dirk Hamilton is such a prototypical singer-songwriter-guitar player, someone ought to make a movie about him — and in fact Dirk does appear front and center in the upcoming documentary Folk, which examines how three artists at dramatically different stages of their career work to reach an audience. Dirk is well cast as the seasoned vet.
Sacto Americana outfit Mike and the Californios will visit the KDRT studios to play some tunes and chat about other projects  Mike Blanchard is a long time member of the Sac Music scene and has played with a wealth of bands, including the Tattooed Love Dogs, who have been active for 20+ years.  Dug Deep will host.
Visit Mike and the Californios at http://blanchard.styleshopdesign.com/band.html (link is external)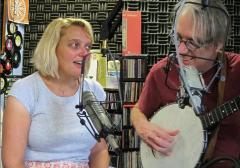 LIVE IN THE LOAM is not only proud but thrilled to have Jeni and Billy join us in the studio. Anyone who's seen Appalachian duo Jeni & Billy live will have been holding their breath for this album. You will be delighted they have released this live collection of their "hits," complete with Jeni Hankins' riveting and delightful explanations behind each song. Each and every story will make you laugh or cry, whether it's the tale of the grave of her moonshining great-grandpa or her Uncle Roy Lee's beloved pink car.
This Live in the Loam featured Colin Gilmore, http://www.colingilmore.com/ who will be returning to Davis. This trip he will be joined by Nicolette Good, http://nicolettegood.com/.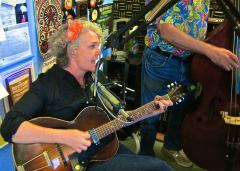 L
IVE IN THE LOAM is our NEW pop-up show featuring touring and local artists who are playing in and around Davis. It's a "pop-up" as it doesn't have a fixed position in our on-air schedule. In this program we interviewed and listened to BONANZA KING, a well-established local western swing band with deep roots into the Americana genres. Kari King, Keith Cary, J. Cedar Seeger, Steve O'Neil and Nick Carvajal (of BONANZA KING) joined us in the studio. Their new CD is scheduled for release Sept.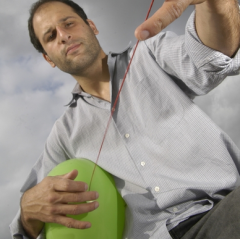 "Live in the Loam" is a new show featuring musicians and bands traveling through the area. We can call these "pop-up shows" because the time of the show centers around the availability of the artist.  As part of the new show's first-week line up, Doug Deep will host two groups performing live in the studio:  Unpopable and the Evangentials. Visit their websites (below) to learn more--their music is indescribably delicious. Better yet, LISTEN to the show. Oh, the JOY of LIVE RADIO! Your host is Doug Deep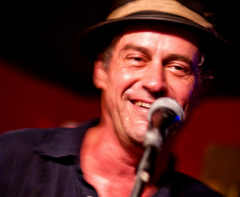 With a repertoire including jazz standards from the 30s (think Paper Moon, Dream a Little Dream) to more current tunes (Kinks, Talking Heads, Butch Hancock) along with numerous originals influenced by his upbringing in New Orleans, his time in West Texas, and his studies in Eastern Europe, Brewski Salmineo, aka Bruce Salmon, is the definition of a performer. His music can be described as "Stories informed by travels all across the world, by train, truck, bus, and plane.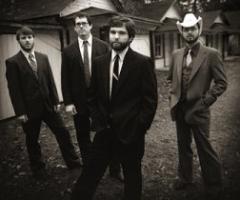 Chatham County Line is an American bluegrass musical group. Formed in Raleigh, North Carolina in 1999 from members of the band Stillhouse. The band has released seven albums, including six on the influential Yep Roc label (via notable producer Chris Stamey), and have become popular in Europe as well as their native United States. Their most recent tour took in numerous European destinations, including the prestigious Lowlands rock festival in the Netherlands. - LIVE, in studio, on KDRT with Doug Deep.
Visit Chatham County Line at http://www.chathamcountyline.com