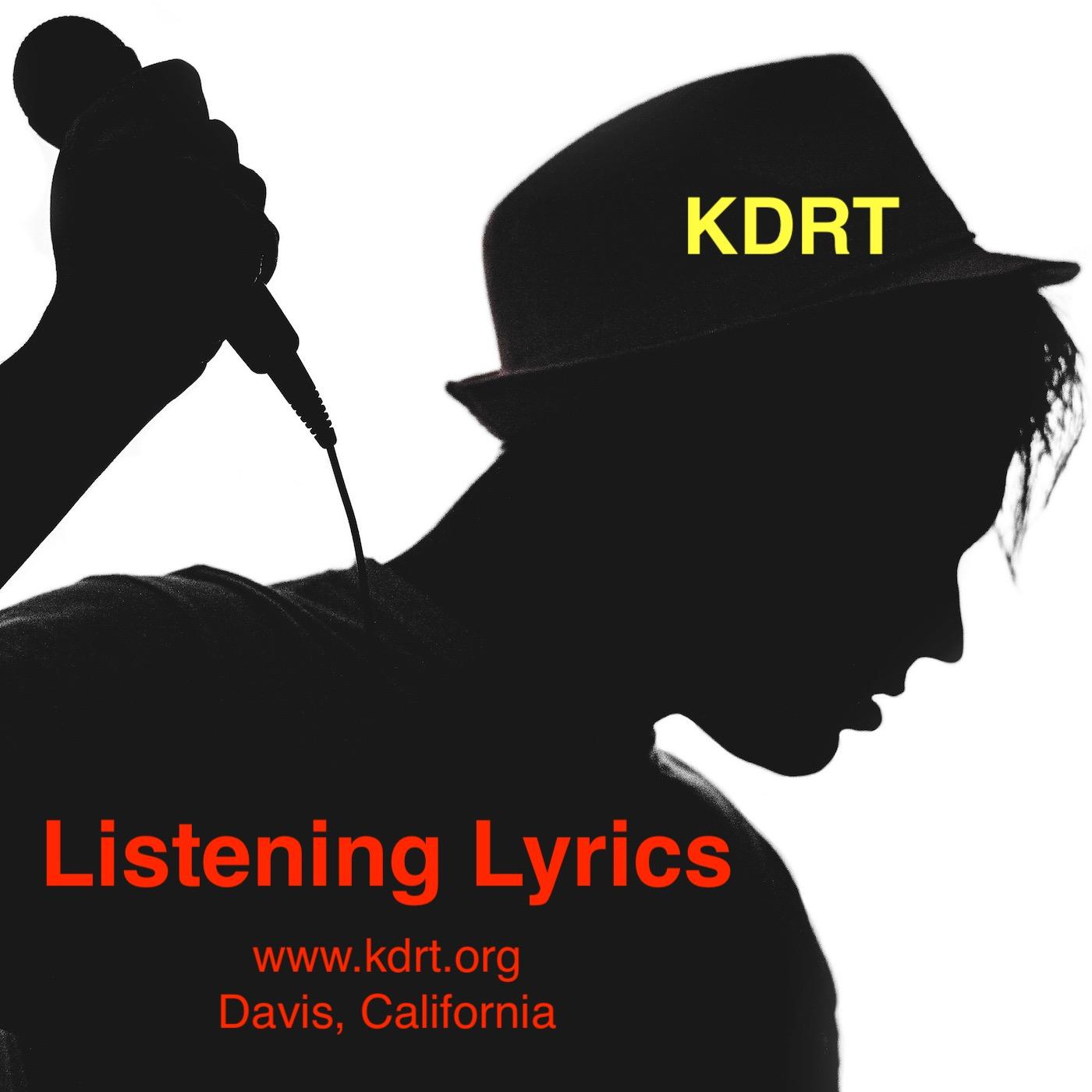 Welcome to an hour of LISTENING LYRICS. Right here on KDRT 95.7FM in Davis, California. Listening Lyrics is a genre free zone - we feature the artist. What makes them do their thing. Listen to the hope and satisfaction in their voices. Listen to what only commercial free community radio can bring you. Close your eyes - open your ears - relax your mind. Join host Pieter Pastoor and co-host Jeanne Pastoor. Now lets enter, the mother of all that is music and lyrics and the human capability of producing art.
Replays Monday 7-8am, Sunday 9-10pm
Live Friday 4-5pm

Podcast
Music programs are only online for two weeks after they are broadcast.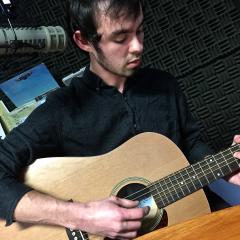 To wrap up LISTENING LYRICS for 2014  joining us for the second time is singer/songwriter CASEY GROAT. Casey shared new material that we  explored. . Listen to two holiday tunes. In addition Gaiaxis ( AKA Casey) introduced some new music from his up and coming CD.
see a short YouTube video of Casey in the studio here https://www.youtube.com/watch?v=j8fcNTNh4LU&feature=youtu.be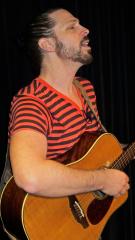 This show was also video tapped for airing on Davis Media and youtube at a later date. Hans Eberbach is an award winning vocalist and songwriter who was born on the west coast and raised in the northeast wilds of Maine, returning to the California sunshine after highschool to launch his career in the mid '90's as the singer for Sacramento based roots rock band Sweet Vine.
The end of November in Portland and the black Friday shopping event at the MUSIC MILLENIUM. Yes I was there at the opening at 8:00AM sharp. This week I played some of my finds. Enjoy.
http://www.musicmillennium.com
Now also available as a podcast on iTunes. https://itunes.apple.com/us/podcast/listening-lyrics/id932637855?mt=2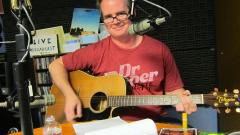 A rocker visied LISTENING LYRICS - listen in to one fun hour with PETER HOLDEN. Peter Holden is a San Francisco based pop/acoustic/rock musician who's performed in California, Arizona, Texas, Georgia, and Connecticut to name a few states. His debut EP "The Athens & Other Stories" came out in June of 2013. The album is available on virtually every download site online. A second EP simply titled "EP#2" will be released for digital download soon.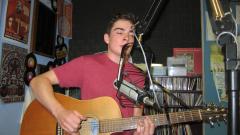 I heard this young man two years ago and finally he is available to appear on LISTENING LYRICS. KDRT is thrilled that Ryan will spend an hour in the studio. Ryan McBride is a Davis-native guitarist, singer, and songwriter. His mellow acoustic style takes influence from greats such as Tom Petty and Bob Dylan, alongside many other contemporary folk writers such as Jack Johnson and The Tallest Man On Earth. His musical repertoire includes a collection of covers and originals.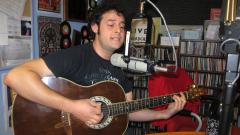 Joel Daniel of The Hoots, is our guest this week. Children music can be tricky to say the least but The Hoots have found the right formula. The Hoots play children's oriented music rooted in folk, Americana, and rock. The songs, with their catchy melodies and fun themes, are familiar, yet unique. It is music that kids love and their parents more than tolerate! Visit the HOOTS at http://hootquarters.com.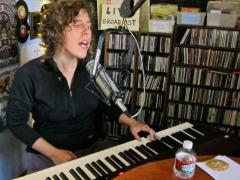 The first time I heard her perform--actually the first few moments I heard her--I knew I wanted her on the show. That was a few months ago, now we all get to hear her perform live in the studio and get to know Lisa. Lisa was born and raised in South Carolina and lived a short time in Indiana.  She was classically trained on the piano and started writing songs at age 11.  When she is not playing music, she can be found conducting experiments on infants in the UD Davis Center for Mind and Brain or working on her psychology-story-telling podcast, An InExact Science. 
Dr. Andy visits KDRT and Listening Lyrics. The topic is poetry in today's popular music culture. Listen NOW
Education:   Ph.D., University of California, Davis (1996),  M.A., University of California, Davis (1992),  B.A., Boston University (1989)
Biography:
The HEY-NOWS, This well known local band finally makes their appearance on LISTENING LYRICS and we are thrilled. Formed by singer-songwriters Lee & Roger, the group features Andrew Sisco (bass) & Nicolo Scozzari (guitars, vocals).
Lee & Roger are both veterans of the Northern California rock music scene, having recorded and played in bands from Sacramento to Redding. Since its formation, the group has been busy playing cafe's/coffeehouses, fundraisers, wineries, and a myriad of other venues & events in the greater Sacramento region.
The Hey-Nows! are an acoustic-electric band that weave Power Pop melodies within an Americana landscape to create a new, engaging sound for listeners of all ages. Mixing obscure gems (Big Star, Badfinger, Velvet Underground) with well-known classics (The Band, America, The Beatles), their own original compositions are right at home.
Talk about a special duo. One great voice and a guitar to accent each song makes Evertree a duo to watch - NO, HEAR. Listen in for a full hour with Evertree. 
Evertree is an alternative folk rock duo based in Northern California Lori Hawk, singer-songwriter and keyboardist, and Sam Hawk, singer-songwriter, 12-string guitarist and bassist, play a blend of originals and unplugged classic rock favorites.
Band mates in the folk trio, Finding Fable, Lori and Sam are songwriting partners and fellow seekers of the meaning of it all.
Visit EverTree on their web site at www.evertreeband.com