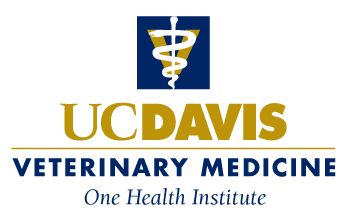 One Health and Wildlife Talk shares the best stories and ideas from the UC Davis One Health Institute and the Karen C. Drayer Wildlife Health Center. All topics are health centered, be it people, other animals, or the environment.
Live Friday 12-12:30pm

Podcast
In this show we talk about the Ebola outbreak in West Africa. While it's the biggest outbreak in history, it's not the only one. There have been several other outbreaks in recent years in Uganda. Our guest on this show is Kirsten Gilardi, who tells us a bit about those outbreaks and how they relate to the current crisis. 
Kirsten is co-director of the Karen C. Drayer Wildlife Health Center at UC Davis, which is part of the School of Veterinary Medicine. As co-director, she manages a variety of projects around the world, including the SeaDoc Society in the Pacific Northwest, Gorilla Doctors in Africa, and the PREDICT project, which we talk about in this show. 

Jamie Sherman is a fourth-year PhD student in the Animal Biology graduate group at the UC Davis School of Veterinary Medicine. She is working with Dr. Holly Ernest and the California Department of Fish and Wildlife to research new black bear populations in San Louis Obispo County and Monterey County. By the end of her PhD program, she will develop suggestions to improve the way black bear population size is estimated throughout California.