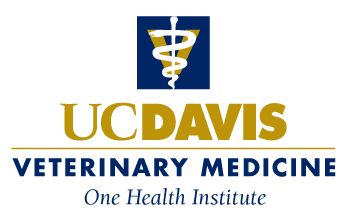 One Health and Wildlife Talk shares the best stories and ideas from the UC Davis One Health Institute and the Karen C. Drayer Wildlife Health Center. All topics are health centered, be it people, other animals, or the environment.
Live Friday 12-12:30pm

Podcast
Ajay and Tarka are research associates at the Center for Molecular Dynamics Nepal. We hosted them at the UC Davis One Health Institute for two weeks of training on processes related to the PREDICT Project. Our conversation touches on how they pursued their careers, what they've learned at the OHI, and how they've enjoyed their stay in California.
In this month's show, we feature an expert panel of One Health and wildlife professionals who dispense some career advice to curious UC Davis veterinary students. The discussion, which took place on November 2, 2016, touches on everything from the value of mentorship, carving out your educational path and what extracurricular activities our panelists pursued during their schooling. Enjoy! 
Dr. Anne Kjemtrup: Research Scientist and Epidemiologist for California Department of Public Health - Vector Borne Disease Section 
Dr. Kirsten Gilardi: Co-director of Karen C. Drayer Wildlife health Center and Co-Director of Gorilla Doctors, among other many other roles  
Dr. Paulina Zielinska: Director of the Office for Global Programs at UC Davis and faculty advisor for the Students for One Health club 
This month's episode of One Health Wildlife Talk features an interview with UC Davis gradute students Brittany Seibert and Ryan BourBour, who have served as volunteers at the California Raptor Center(link is external).  The Raptor Center will host its Fall Open House(link is external) on Saturday, October 15 from 9am-3pm. 
The California Raptor Center (CRC) is an educational and research facility dedicated to the rehabilitation of injured and orphaned birds of prey (raptors). Our museum and our permanent collection of living, nonreleasable raptors are open to public view on weekdays and Saturdays.