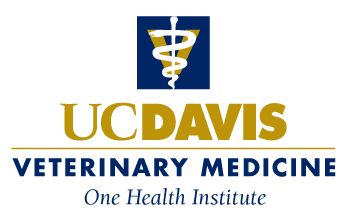 One Health and Wildlife Talk shares the best stories and ideas from the UC Davis One Health Institute and the Karen C. Drayer Wildlife Health Center. All topics are health centered, be it people, other animals, or the environment.
Live Friday 12-12:30pm

Podcast
Fri, 02/09/2018 - 12:35pm | Eunah
Today's One Health & Wildlife Talk* guest is One Health Fellow Dr. Eri Togami.
We discussed her path to the One Health Institute and her involvement with the ambitious Global Virome Project. We will also hear about her recent trip to Thailand where she attended the 2018 Prince Mahidol Award Conference.
Live broadcast was 12-12:30PM PST on Friday (Feb 9, 2018).
*Justin Cox has moved up north to lead communications for SeaDoc Society on Orcas Island in the Pacific Northwest. Eunah Cho (Marketing & Development Coordinator for the One Health Institute) will be taking over hosting this monthly interview series on KDRT 95.7FM Davis.
Nistara Randhawa is a Graduate Student Researcher for the UC Davis One Health Institute, whose works closely with the Emerging Pandemic Threats PREDICT Project. She also has a deep interset in digital storytelling, which we discuss in this episode.