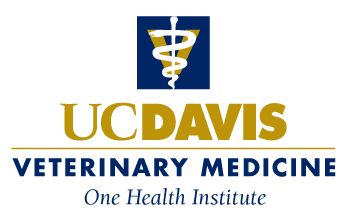 One Health and Wildlife Talk shares the best stories and ideas from the UC Davis One Health Institute and the Karen C. Drayer Wildlife Health Center. All topics are health centered, be it people, other animals, or the environment.
Live Friday 12-12:30pm

Podcast
Dr. Mike Cranfield has led the Gorilla Doctors(link is external) team for 15 years, splitting his time between overseeing operations in Africa, fundraising on the road, and administering the project from his base at the Maryland Zoo in Baltimore. He was one of the first veterinarians to embrace the One Health concept for great ape conservation, and worked to establish Gorilla Doctors with the UC Davis Karen C. Drayer Wildlife Health Center(link is external), where he is a staff veterinarian. Originally from Peterborough, Ontario, Dr. Mike obtained his doctorate of veterinary medicine at the University of Guelph in 1977 and completed his residency at the Toronto Zoo.
Marcela Uhart leads the Latin America Program at the UC Davis Karen C. Drayer Wildlife Health Center. In this month's show, she discusses the effects of lead ammunition on human and animal health in Argentina's wetlands as well as southern right whale mortalities in the Peninsula Valdes.
Further reading: The Struggle of the Southern Rigth Whale
This week's guests are Charlotte and Delilah Blake, 6, and Noah Cox, 3. Listen to the kids discuss their favorite wild animals: fennec foxes, bush babies, colossal squids, octopuses and more!
(Skip a few minutes until you hear The Beatles "Octopus's Garden." That's the start of the show).
Dr. Michelle Hawkins is the Director of the California Raptor Center, which we talk about in detail in this episode of the show.
Hawkins received her veterinary degree from the University of Pennsylvania in 1997. She completed a residency and fellowship in Companion Avian and Exotic Animal Medicine and Surgery at UC Davis in 2001 and was board certified in Avian Practice in 2003, when she returned to Davis to join the faculty. She became the medical director of the CRC in 2005 and the general director in 2013.
A noninvasive technique involving strawberry jam and a piece of rope is helping surveillance for diseases that might jump from monkeys to humans according to a study from the University of California, Davis. Christine Johnson and Tierra Smiley Evans of the UC Davis One Health Institute discuss the method on this week's show.
The OHI's PREDICT Project has been performing global disease surveillance for more than five years, but the logistics of screening primates for zoonotic pathogens — diseases that can be passed from animals to humans — have often presented a challenge. That is because invasive sampling techniques, such as collecting blood or using oral swabs, require anesthesia in the field.
The One Health Institute is part of the UC Davis School of Veterinary Medicine.
Janet Foley is a Professor of Vector-borne Disease Epidemiology at the UC Davis School of Veterinary Medicine. She co-leads a variety of grants related to vole recovery and is a member of the ad-hoc Amargosa vole team. She studies the ecology and epidemiology of infectious diseases in complex communities. She aims to understand how community complexity contributes to disease persistence and emergence, and how driving factors are affected by anthropogenic change.
In this show we talk about her work with Amargosa voles, which are on the brink of extinction. Foley, who is a Karen C. Drayer Wildlife Health Center affiliated faculty member, is working with a team on a captive-breeding effort.