Eunah
Primary tabs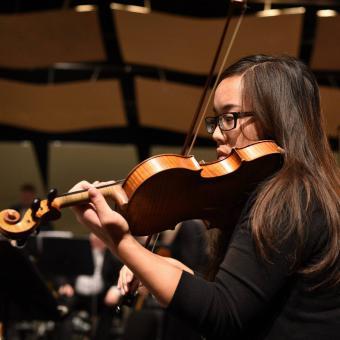 Public Information
djname

Eunah

Bio

I grew up in and around classical music - learning it, playing it, listening to it, and eventually teaching it. Classical music is a huge and important part of my life that I want to share with all of you in all its unexplored hodgepodge raditude.
I also love other types of music - Glaswegian indie rock mixing shoegaze and 60s girl-pop? I'M THERE. Acoustic guitars and surreal/nihilist lyrics? YES PLEASE. I'm all ears to any and every music recommendation you may have.
I also love baking treats for awesome people, making my friends watch horror movies with me, people-watching in plain sight, and doting on my dog Molly. See you around in Davis!
History
Blog

Member for

5 years 8 months
Programs
Listen on KDRT 95.7FM: Wednesday 5-6pm
Listen on KDRT 95.7FM: Thursday 11:30am-12pm and Sunday 7:30-8pm