Davis is a wonderful and diverse community, full of interesting people, ideas, and happenings. On Davisville, host Bill Buchanan presents unique stories from in and around town that are relevant to the Davis community.
Replays Wednesday 8:30-9am, Friday 12:30-1pm, Saturday 8:30-9am
Live Monday 5:30-6pm

Podcast
Drink a 20-ounce regular soda daily for a week, and you'll consume as much sugar as you see in this one-quart Mason jar. On today's program Harold Goldstein, executive director of the Davis-based California Center for Public Health Advocacy, talks about their efforts to tame the tide of sugar in the name of public health.
This spring, Raise the Wage Davis is collecting signatures for a November ballot initiative to increase the minimum wage inside Davis to $15 per hour by Jan. 1, 2016. On today's Davisville, Neil Ruud, volunteer coordinator for the group, discusses their goals, plans, and why they chose $15. He also fields questions about the impact on employment inside the city.
Meet Olaf. He's a fool. Paul DelBene (shown here) knows because he created the character, and he'll bring Olaf onstage for three "An Evening with Olaf" performances April 4-6 to benefit the Cesar Chavez school PTA and Davis Schools Foundation. On today's program we talk about the shows, DelBene's work (mostly in Europe), clown boot camp, clown college, performing for Pixar … and the value Davis could get from a small professional multi-functional venue, of maybe 200 to 300 seats, for music, performances, dances, and more.

The city of Davis, facing a $5 million yearly deficit and a backlog of deferred road repairs (this photo, shot through a windshield, shows Olive Drive), has asked voters to boost the city sales tax by a half-cent per dollar starting this fall. Citywide votes on water rates and possibly a new city parcel tax are also in the works this year. On today's show, Davis Vanguard blogger David Greenwald--who has written extensively about the city's finances--talks about how the city dug this hole for itself, the options, and where we go from here.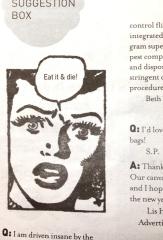 A customer who doesn't want to smell bacon. Product questions. Criticism of music played in the store. The Suggestion Box at the Davis Food Co-op, one of Davis' iconic businesses, fields 80 contacts a month as part of one of the most basic transactions at any business: Dealing with the public. In this case, the Davis public. On today's Davisville we talk with Membership Director Doug Walter about keeping the customer happy, plus related subjects concerning the Co-op, expectations for choice, and more.

Explorit Science Center, founded in Davis 32 years ago to be "a place [where] people could find out how science is part of our everyday lives," nearly had to close this winter for lack of money. In today's program, Lars Anderson—Explorit's board president and interim executive director—talks about how they plan to recover.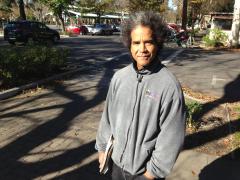 In summer 2009, David Breaux began standing at 3rd and C to ask passers-by to define compassion, and to write their definition in his notebook. As 2013 ends he's still at it, having collected 10,000 definitions, about a third of which have been gathered into a book. A bench, built at the corner with donated money, material and effort, honors his vigil. David first appeared on Davisville in June 1010; today he talks about what he has learned, and the Compassion Tour that might take him out of town for a year starting in summer 2014. But he says he'd come back.