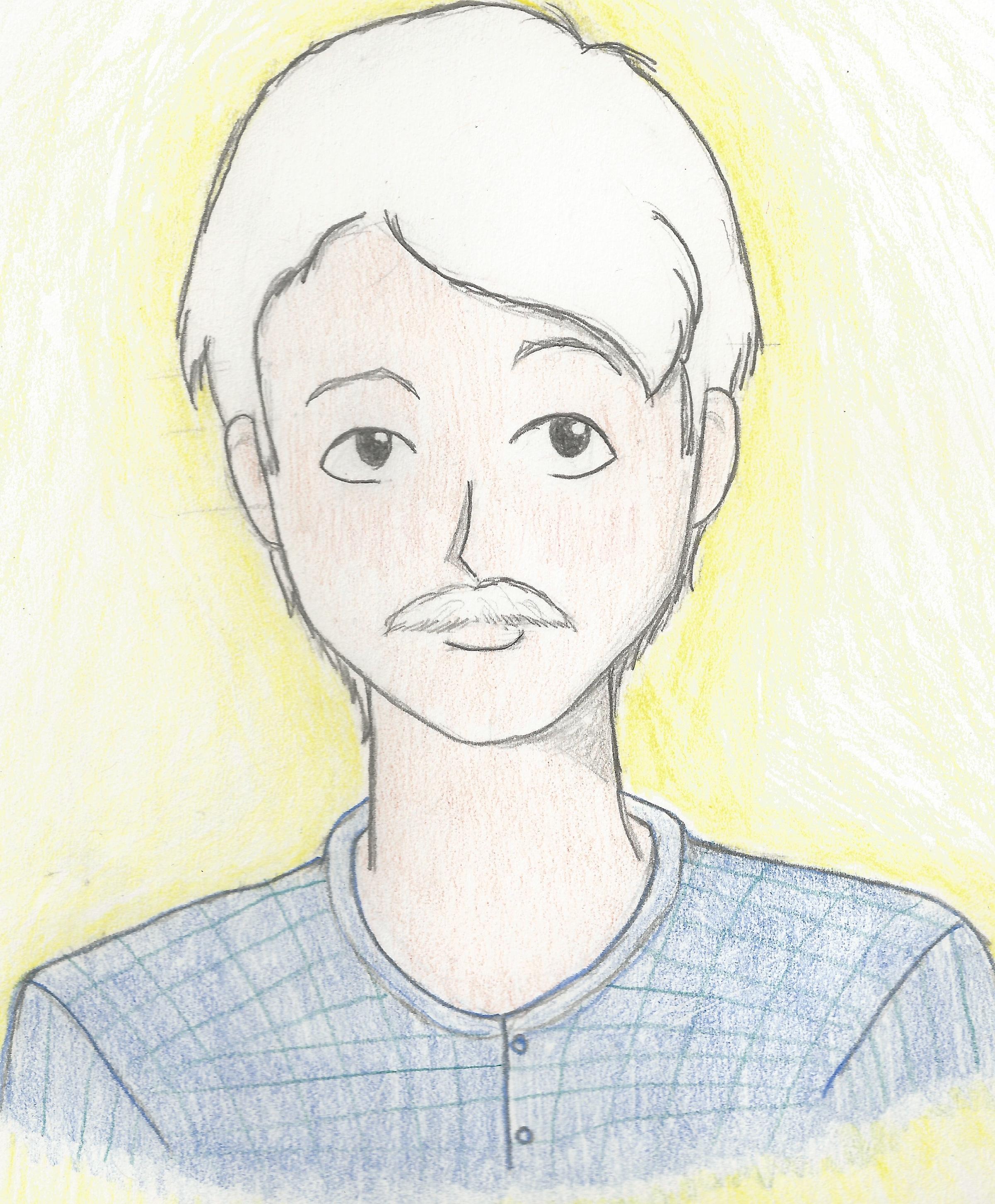 Davis is full of interesting people, ideas, connections, and events. On Davisville, host Bill Buchanan presents stories from in and around town that involve the Davis community. The show is a three-time winner of Journalistic Excellence awards from the San Francisco Press Club.
Replays Friday 12:30-1pm, Saturday 8:30-9am, Sunday 12:30-1pm
Live Monday 5:30-6pm

Podcast
Music programs are only online for two weeks after they are broadcast.
In June, a Davis task force advised Davis to act quickly to improve the city's broadband service, and recommended a municipal network as the best option, pending a detailed look at what that would involve. City Hall has agreed to pursue that closer look. On today's Davisville, Carolyn Stiver and Lorenzo Kristov, two members of the Broadband Advisory Task Force, talk about the need for broadband, options to pay for it, and more.
Ryan Collins started working for the city of Davis as homeless outreach services coordinator in August 2017. He has contacted approximately 300 homeless people in Davis since then, he says, and has helped about a third of them find permanent shelter. This would have reduced the homeless population of Davis … except that a greater number has fallen into homelessness. On today's Davisville we talk with Ryan and with Paul Doroshov, deputy police chief for Davis, about Ryan's job working one-to-one with the homeless, how his work fits into the larger set of services and strategies that respond to homelessness, the city's plan to hire another person whose job will be similar to Ryan's, and how the role of the police has evolved since Paul joined the Davis Police as a patrol officer 30 years ago.
(This program first aired in August 2018)
About 16 million Americans served in World War II. Today, 73 years after that war ended, perhaps 3 percent of those veterans are alive. Among the survivors, an even smaller number lived through infantry combat during the war—and today's guest is one of them. Francis Resta, who lives in Davis and was born in 1925, was a mortar-man and machine gunner in the 102nd Infantry Division, and fought in Europe. Today we talk about his experiences, living through "insane" and "endless" combat, post-traumatic stress disorder, why many combat vets shun the idea they're heroes, and why he wants to talk about it all now.
The Beatles were so huge that even now, 49 years after they broke up, former Beatle Paul McCartney's shows can still sell out stadiums. The band sold hundreds of millions of records, and helped change the culture in large parts of the world. How much do they still matter, when only 30 percent of Americans are old enough to have any memory of them as an active band? Today we talk about the Beatles with Dr. Rebecca Plack, who teaches "Introduction to the Music of the Beatles" to approximately 200 students at UC Davis, and Jerry Yen, one of her students and a fan of the band. (A correction: In the program I say Ringo Starr will turn 80 this year. That won't happen until 2020.)
More than 383,000 people boarded or exited a train in Davis in fiscal 2018, mostly while using the Sacramento-Bay Area Capitol Corridor service. The Capitols are one example of how regional train travel can work, and other ideas are in play – from the high-speed line that's getting at least partially built in the Central Valley, to Virgin Rail's venture in Florida.
Meanwhile Amtrak, the national railroad passenger carrier, is trying to figure out where it fits in; CEO Richard Anderson has backed off his idea of replacing the middle part of the Los Angeles-Chicago train with an overnight bus, but his plans for the future of Amtrak's 15 long-distance trains (two serve Davis) are unknown. George Chilson, a California member of the Rail Passengers Association Board of Directors, talks about these subjects, and how to solve Amtrak's chronic problems, in a return visit today to Davisville.
For most of the last two years, Aidan Ramey, a third-year electrical engineering student at UC Davis, has been promoting the idea of creating a flag for Davis—or a new flag, depending on how you regard what the city has now. Why? What would you use it for? Why this design, which has earned the best response among the designs presented so far? And why does this mean so much to him? We get his answers today on Davisville.
Pete McCloskey, 91, has done a lot, and has known a lot of people. He's a Marine combat veteran of the Korean War, and a former Republican congressman from the Bay Area. He helped write key environmental laws, opposed the Vietnam War, and ran against President Nixon for the GOP nomination in 1972. In 1973, after the Saturday Night Massacre, McCloskey was the first member of Congress to call publicly for Nixon to resign—which Nixon did, in 1974. After 59 years in the Republican Party, McCloskey joined the Democrats in 2007. Today we talk about the Mueller report, McCloskey's advice to Democrats to pursue "progressive" legislation instead of impeaching President Trump, and why he and his wife Helen live in the Capay Valley. They have friendly feelings for Davis—two of his four children went to the UC campus here.
As Davis grows and evolves, what parts of its history should it keep? Scott Miltenberger, a professional historian who chairs the city's Historical Resources Management Commission, has suggestions. On today's program we talk about what "historical resources" are – the term is not just another word for old – and how the criteria are applied, including recently to the Mad Men-era building at 3820 Chiles (pictured in 2015) that will be torn down to make way for housing. We also talk about the closed Freeborn concert hall on campus, how to tell when the desire to preserve history is really just resistance to change, and one of his favorite historic locations in town: the city's first bike lanes.
Farming is a big deal around here. Yolo County is home to one of the best academic ag programs in the world at UC Davis, and the Capay Valley north of Davis is an organic showpiece. Besides, we all eat! We all use materials that come from agriculture. Today's guest is Brad Hooker, recently of UC Davis, and now the associate editor and founder of the new California bureau in Sacramento for the Agri-Pulse news organization. We talk about water, Silicon Valley's interest in farming innovations, cannabis as a legal crop, UC Davis research, the importance of data, and other subjects from the ag beat.
Today's show is a story about a train with 183 riders that never reached its destination. The reason why it didn't is also why this train became a national story – and it's a story for Davisville because the train normally stops in Davis. My guest was one of the people aboard, my daughter, Megan Buchanan (I was onboard too). She's also the young woman whose kid-entertaining ukulele playing in the lounge car was recorded by another passenger and went a little viral. No injuries were reported from this trip, the power, water and food held out, and a lot of people were helpful – but that's not to say this was an anxiety-free sojourn in the woods. The story starts on a Sunday evening with snowflakes falling at the train station in Eugene, Ore., as the Seattle-to-L.A. Coast Starlight began what was supposed to be a 13-hour overnight trip to Davis. Instead, the train spent more than 36 hours stuck in a small mountain town.