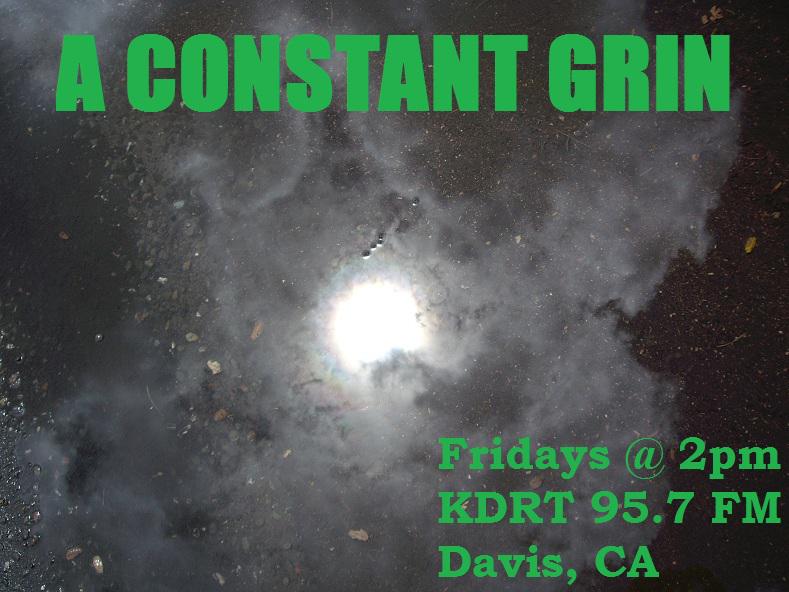 DJ Chris Mussen presents all things modern indie, from shoegaze to psychedelic, dream pop to space rock, lo-fi to indie folk. Whatever you prefer on your indie playlists, A Constant Grin is sure to keep you smiling.
Replays Saturday 11-11:30pm, Sunday 12-12:30pm
Live Friday 2-2:30pm

Podcast
Music programs are only online for two weeks after they are broadcast.
Repeat of show from 2/2/18
Take me to your solar problem. (A matter of falling from the fourth rate coffee table).
Trees giving superstitious and opportune epitaphs
Breathe in the riverboat skeleton blues along an old haunt hallelujah
Repeat of show from 12/1/17
Square sasparilla alert was alright and friendly as thieves
Million mile space ranger plays owl feelings soundtrack in the morning. Again.
Nervous dream disowner to maybe stay in heavy basement
Drag the darkest cloak of busted, hunted Cousteau