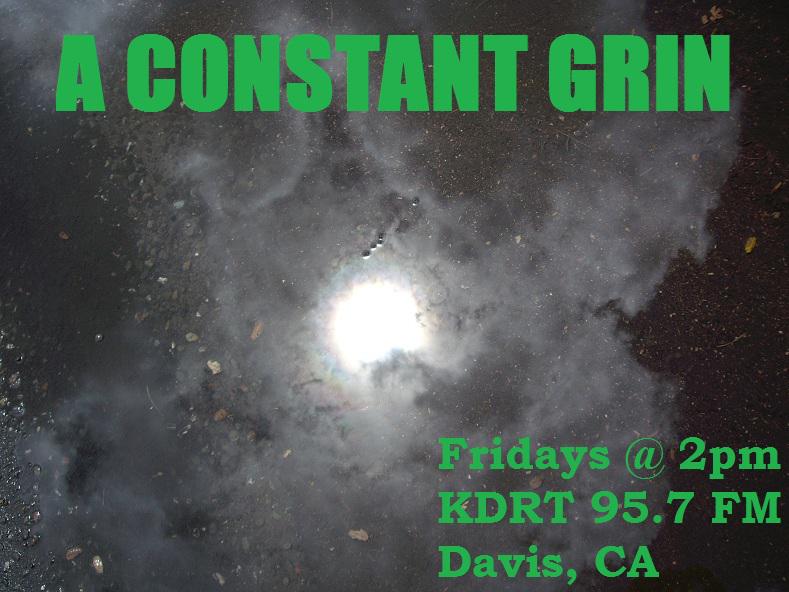 DJ Chris Mussen presents all things modern indie, from shoegaze to psychedelic, dream pop to space rock, lo-fi to indie folk. Whatever you prefer on your indie playlists, A Constant Grin is sure to keep you smiling.
Replays Saturday 11-11:30pm, Sunday 12-12:30pm
Live Friday 2-2:30pm

Podcast
Music programs are only online for two weeks after they are broadcast.
Underwater blueberry apocalypse won't hurt the glass horse kingdom caller
Sacred enemies open holy canyons of jealous moon rocks
Artillery wire frames on the double locust la la
Secret surreal ghost hope running for pheromone rain
Under heavy friend days asking by forceps
Repeat of show from 4/27/18
Repeat of show from 4/20/18
Repeat of show from 3/30/18
Repeat of show from 2/2/18
Take me to your solar problem. (A matter of falling from the fourth rate coffee table).