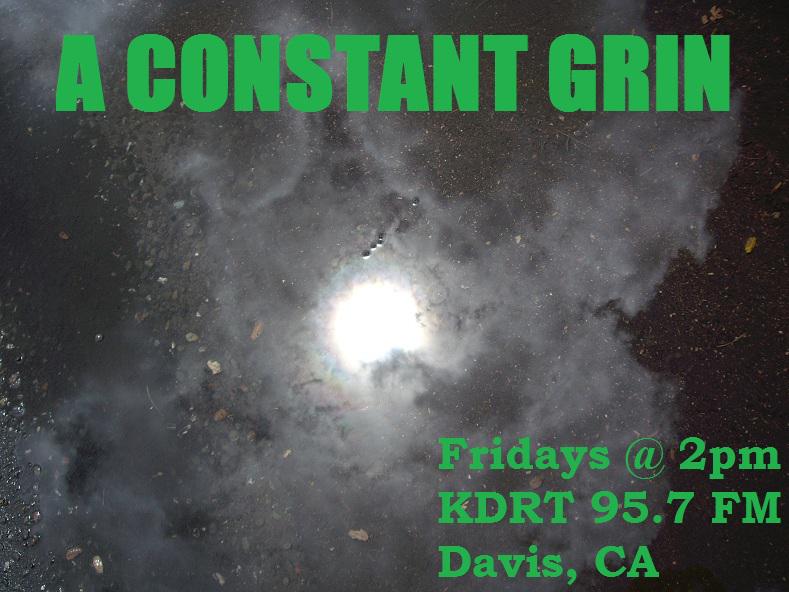 DJ Chris Mussen presents all things modern indie, from shoegaze to psychedelic, dream pop to space rock, lo-fi to indie folk. Whatever you prefer on your indie playlists, A Constant Grin is sure to keep you smiling.
Replays Wednesday 11-11:30am, Friday 10:30-11pm
Live Friday 2-2:30pm

Podcast
Sometimes all the twilight cadence currents come close to now
Songs about summer that aren't songs about summer
Lockjaw secrets collide less, even in the national park woods
Repeat of show from 5/6/16
Excited blind mountain path facing a slow reminder
Repeat of show from 2/5/16
Stop the pocket parade love canon - find the right apple!
Pink money Amelia spirals 1,000 miles of fire wood
Pretend to keep out the sixteen landed wrong men
Handling the fake, cloudy soup of the loyal tide argonaut