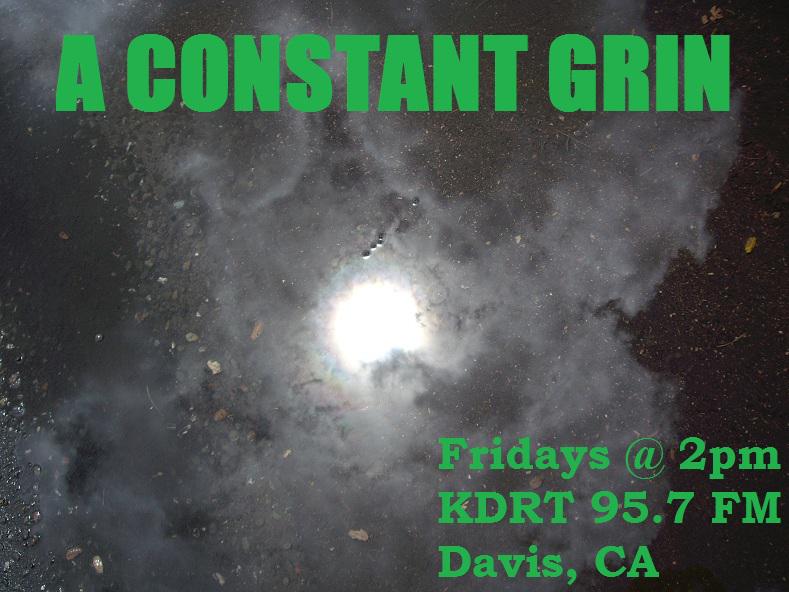 DJ Chris Mussen presents all things modern indie, from shoegaze to psychedelic, dream pop to space rock, lo-fi to indie folk. Whatever you prefer on your indie playlists, A Constant Grin is sure to keep you smiling.
Replays Wednesday 11-11:30am, Friday 10:30-11pm
Live Friday 2-2:30pm

Podcast
A weird werewolf boy falling uncut off maudlin stitches
A million moonbeam clouds rove the margarita buffalo
Billy the tiny aquamarine tree adjusts to the smile temples
Aaron's kids fear natural evil eye number four
Worry worms thumb dead night cricket fantasies
Procrastination = No talking and pop songs!
Understand the pretty drai spine re-start tonight
The flaky heartbeat gate to the violet clover garden
Daily I will mirror Alegna, the hard time owl with knees