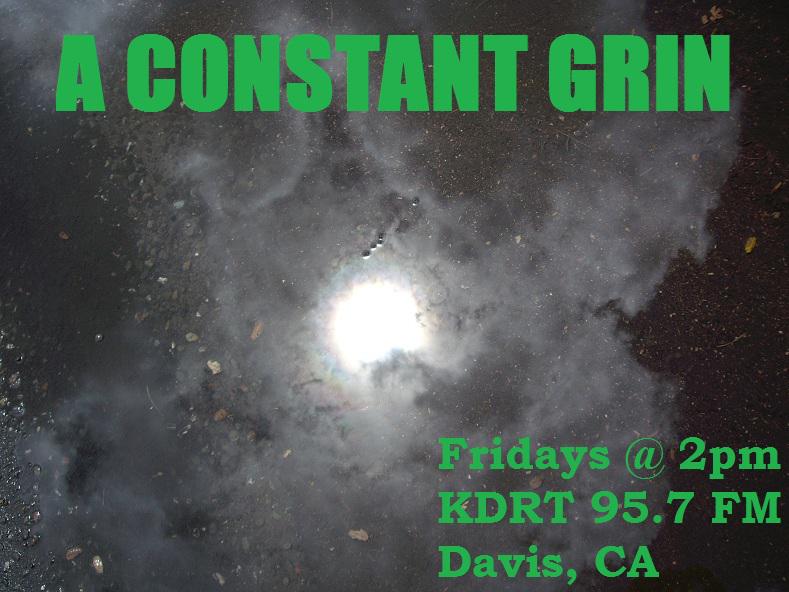 DJ Chris Mussen presents all things modern indie, from shoegaze to psychedelic, dream pop to space rock, lo-fi to indie folk. Whatever you prefer on your indie playlists, A Constant Grin is sure to keep you smiling.
Replays Thursday 7-7:30pm, Saturday 11-11:30pm, Sunday 7-7:30pm
Live Friday 2-2:30pm

Podcast
Music programs are only online for two weeks after they are broadcast.
11th Annual Christmas Edition
Farewell warning to window-life lovers going home on bikes and tea
Ti amo sinking bathwater mistake: a lobby scheme for individual union lines
Repeat of show from 8/10/18
Strange, cold glacier cat spots a letter
Suffering the tragedy of Foxglove Jack's miracle mount
Candid bandit monument holds on to the wolf spider lineage
11th Annual Halloween Edition
Spat out prime introduction. Forever noon light inclined.
Feeling the flat bayou playground velvet quivers