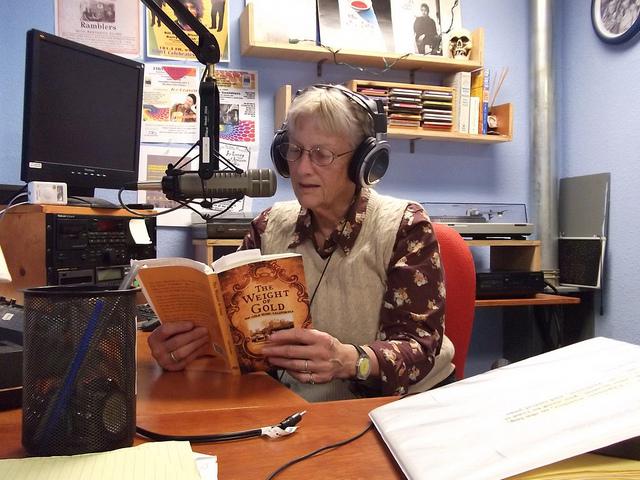 Join host Ruth Chambers as she shares stories from 1800 to 1920 in the dialogue and dialects of the time as written by the authors. You'll hear Gold Rush and Wild West Stories, Tall Tales, and plenty of Mark Twain. Some of the stories were written by the reader herself! Tune in, sit back, and enjoy a taste of simpler times.
Replays Friday 2:30-3pm, Saturday 11:30pm-Sunday 12am
Live Thursday 11-11:30am

Podcast
Music programs are only online for two weeks after they are broadcast.
Ruth has been reading from Mark Twain's "The Adventures of Huckleberry Finn." We are all the way up to page 82 in the reading of the whole book. Join us for the fun and reality of 1830.
We're half way through Chapter 3 of Huckleberry Finn by Mark Twain. Huck has been going to school and wearing clean clothes, then he sees tracks in the snow and knows his Pa has come back. Huck goes to see Jim and consult the hairball for what Pa was up to.