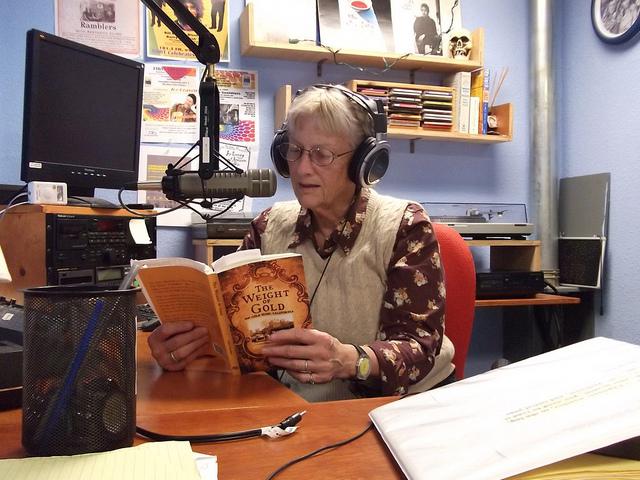 Join host Ruth Chambers as she shares stories from 1800 to 1920 in the dialogue and dialects of the time as written by the authors. You'll hear Gold Rush and Wild West Stories, Tall Tales, and plenty of Mark Twain. Some of the stories were written by the reader herself! Tune in, sit back, and enjoy a taste of simpler times.
Replays Friday 2:30-3pm, Saturday 11:30pm-Sunday 12am
Live Thursday 11-11:30am

Podcast
Music programs are only online for two weeks after they are broadcast.
We join Mark Twain in Hawaii and learn the history of the hula hula, as the hula was known in the 1800s.
Last weekend was St. Pat's Day so this is the second Irish show. Flann O'Brien is the author and "Two in One" is the short story. One of the best written tales read in General American so most of us can understand it.
This weekend is St. Pat's Day so today Ruth reads one of the stories from the book "Lincoln and the Irish." It was the Irishman James Shields (three time American Senator) who challenged Lincoln to a duel.
Twain is still in Hawaii.