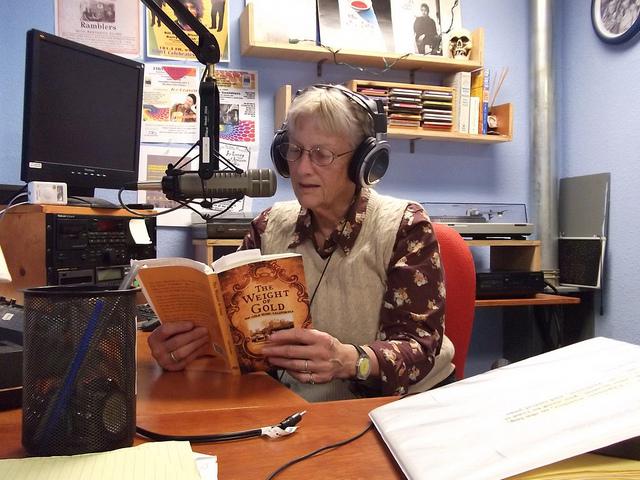 Join host Ruth Chambers as she shares stories from 1800 to 1920 in the dialogue and dialects of the time as written by the authors. You'll hear Gold Rush and Wild West Stories, Tall Tales, and plenty of Mark Twain. Some of the stories were written by the reader herself! Tune in, sit back, and enjoy a taste of simpler times.
Replays Friday 3:30-4pm, Saturday 11:30pm-Sunday 12am
Live Thursday 11-11:30am

Podcast
Music programs are only online for two weeks after they are broadcast.
We are happy to meet the "pinch beetle" that makes Sunday Service a bit more fun. Yes, Tom Sawyer is behind the fun once again. He just can't help it.
It's Mark Twain at his best.