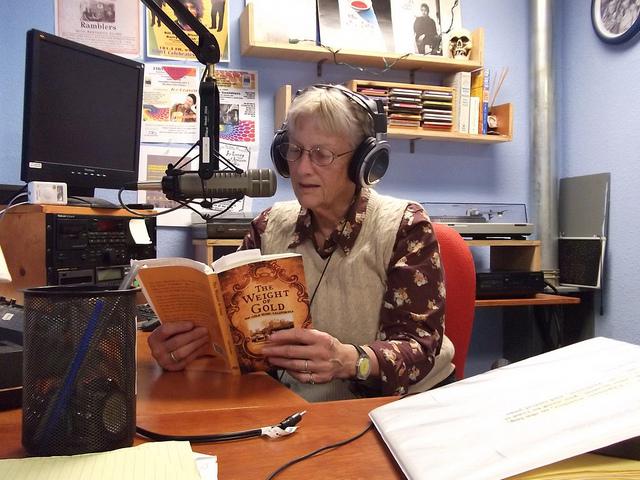 Join host Ruth Chambers as she shares stories from 1800 to 1920 in the dialogue and dialects of the time as written by the authors. You'll hear Gold Rush and Wild West Stories, Tall Tales, and plenty of Mark Twain. Some of the stories were written by the reader herself! Tune in, sit back, and enjoy a taste of simpler times.
Replays Friday 2:30-3pm, Saturday 11:30pm-Sunday 12am
Live Thursday 11-11:30am

Podcast
Music programs are only online for two weeks after they are broadcast.
Ruth has been reading from "Huckleberry Finn" by Mark Twain. We are now just past page 110. Huck and Jim have been floating down the Mississippi on a raft and having all sorts of adventures. Tune in and enjoy the fun.
Ruth reads the book as written with Twain's spelling of how people talked. Ruth is true to Twain's phonetic spelling.