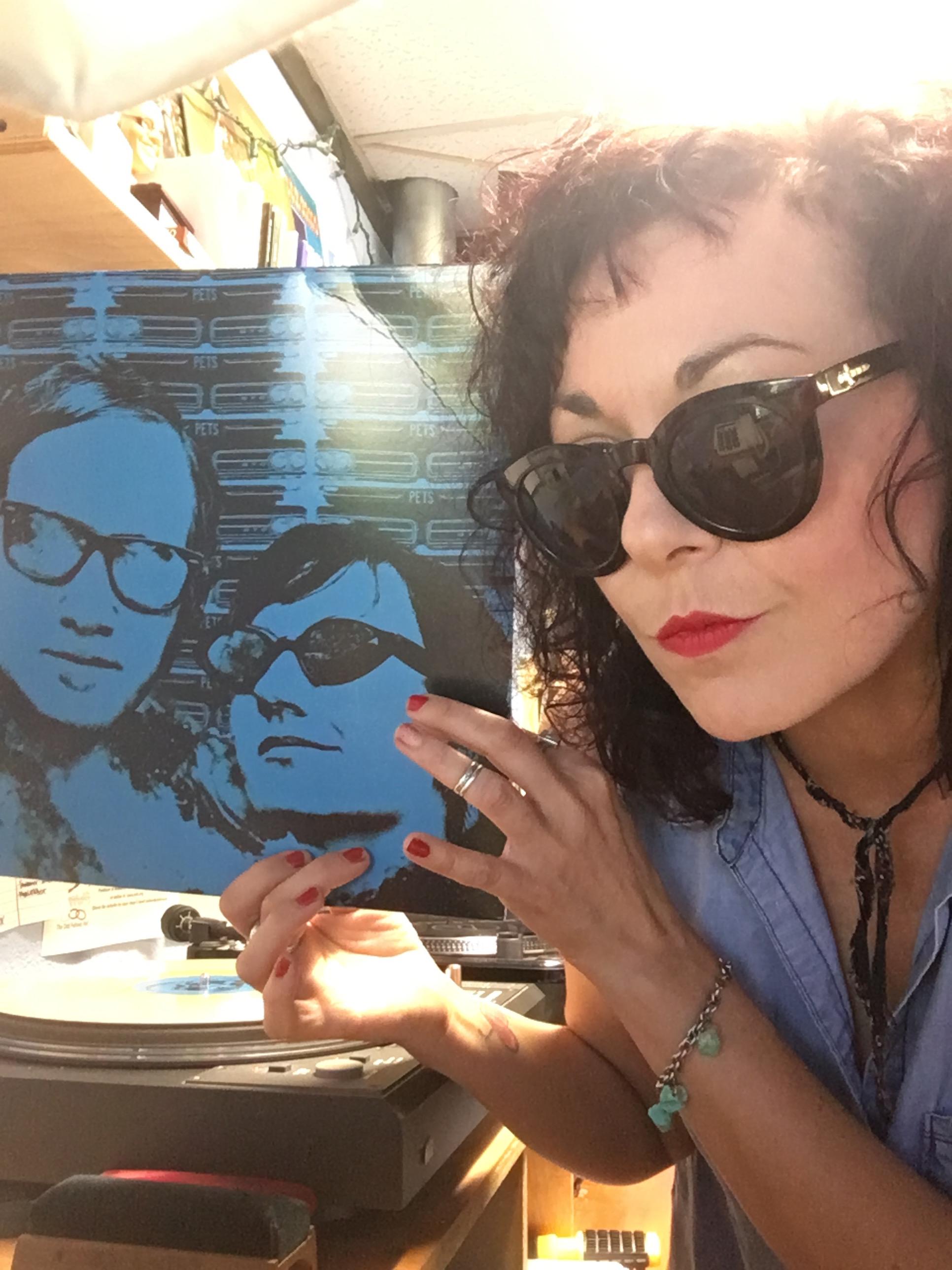 Joy, Gentle Friends!!
Tune in to The Awesome Patrol Show (TAPS) Live at 9pm on MONDAY nights (*New AwEsOmE Time *) to find out what SaraTAPS is sending out, to set you up for a great week with fun mix featuring a variety of the freshest indie label tunes, some fan fav's, occasional super special guests, along with the scoop on live music shows and noteworthy events in and around the Davis, Ca. Cheers Friends! All are welcome at this DaNCePaRtY!
Replays Tuesday 10-11pm
Live Monday 9-10pm

Podcast
Music programs are only online for two weeks after they are broadcast.
Fri, 12/20/2013 - 6:05pm | Danny
Holiday HodgePodge Hour! We tried to embrace (ok, mostly Sara) the genre of "christmas/holiday music" as much as possible this week. Hope this show adds a new song or two to your holiday soundtrack.
Peace & Joy Gentle Friends!!
Fri, 12/13/2013 - 6:05pm | Danny
LUCKY 13!!!
This hour reviews the highlights of 2013 condensed into thirteen moments in music over the course of the last year that changed our lives a little/lota bit. We both made lists and while there was some overlap, history was made via total agreement on album of the year:
TAPS loves THE NATIONAL!!
Take a listen to find out what other sounds and sights made us happy this year.
Fri, 12/06/2013 - 6:05pm | Danny
Solid Solo Sara Show!!!
this week is another mixed bag of jams that i'm currently loving or that we've (dt or i) have recently seen. super song selection so pour a tasty pop & pay attention. double dawg dare ya not to dance! ;)
Fri, 11/29/2013 - 6:05pm | Danny
Reflections and gratitude theme this week with super special in-studio guest THE LURK !!!! This is a good show so crank that dial to maximum volume.
Fri, 11/22/2013 - 6:05pm | Danny
Sara rolling Solo Edition!! A crossection of favorites currently in heavy rotation. Enjoy!
Fri, 11/15/2013 - 6:05pm | Danny
This week's happy hour is an Andrew Bird worship sesh! Following his spectacular Davis debut at the Mondavi center the previous night (11/14/13) we felt that this edition of TAPS just HAD to be dedicated to Mr. Bird.
Fri, 11/08/2013 - 6:05pm | Danny
Here at the good ol' Awesome Patrol, we like to honor the time change with a setlist of songs that celebrate either the longer days/shorter nights and vice verse. This week we pay homage to the longer dark periods and the winter ahead. Bundle up, pop a cap & as always, play it loud!
Fri, 11/01/2013 - 6:05pm | Danny
KDRT loves Misner & Smith !!!!
To celebrate their new album, Megan & Sam came in to treat us with a few live songs before the release show at The Palms. We also thought that "release" was a nice addition to the sounds on this week's show too!
Fri, 10/25/2013 - 6:05pm | Danny
Happy Halloween!!!
This hour focuses on TRICKS & TREATS & TOASTING!!!!!!
Fri, 10/18/2013 - 6:05pm | Danny
Treasure Island Music Festival Tribute Day!!!