Join host Beth Post as she features the unique sounds of Hawaiian music—from early icons of island music to today's innovators—exploring styles, the history of the genre, and revered songs and performers.
Replays Saturday 10am-12pm
Live Thursday 1-3pm

Podcast
Music programs are only online for two weeks after they are broadcast.
To celebrate their "Ina" tour, we play songs from Keola & Raiatea's new collaboration album, as well as cuts from their individual albums "Mohala Hou" and "Island Born" (Keola) and "Sea of Love" and "Far Away Heaven" (Raiatea). Enjoy the mixed mastery of Hawaiian voice and slack key guitar from these two excellent musicians.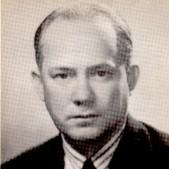 Much of the world knows about Hawaiian music because of songs with titles like "My Little Grass Shack," "Hawaiian War Chant," and "Across the Sea." All are songs that Johnny Noble wrote, composed, or made popular, and represent a kind of music called "hapa haole (half Anglo)." This fun genre combines Hawaiian topics or themes with ragtime music sensibilities. Beginning with his first cowritten song, "Across the Sea" (1919), Johnny Noble contributed more than 100 songs to the genre, and was the first Hawaiian composer to be inducted into the American Society of Composers, Authors and Publishers (ASCAP), in 1935. Listen in today to the wide range of topics and styles Johnny brought us.
Today we celebrate Hawaiian musicians of two sorts: the 2012 inductees into the Hawaiian Music Hall of Fame, and the last male monarch of Hawai'i, David Kalakaua, the Merrie Monarch. The group Olomana will be honored as inductees in the Hall of Fame at a celebration at the Royal Hawaiian Hotel in Honolulu on May 1st, along with Sam Li'a, Benny Kalama, Alice Namakelua, and Loea Hulas Mika, Ilalaule, and Kuluwaimaka. We present music by Olomana, Don Ho, and Keola Beamer in honor of the inductees.
Born David Laʻamea Kamanakapuʻu Mahinulani Nalaiaehuokalani Lumialani Kalākaua in 1836, King Kalakaua reigned as king of Hawai'i from 1874 until his death in 1891.
Today we celebrate Earth Day and my daughter Katie's 13th birthday with songs that honor children, some favorites for Katie, and a call to malama 'aina - care for the Earth, this island we all share. Me ke aloha pumehana, ku'u keiki.
"Hula is the language of the heart, and therefore the heartbeat of the Hawaiian people." David Kalakaua, King of Hawaii, 1874 to 1891.
This week explore various chants and songs that are associated with hula, in anticipation of this weekend's Merrie Monarch Festival in Hilo. The festival is a celebration of all things of Hawaiian culture, in honor of King Kalakaua, the Merrie Monarch, but the 3-day hula competition that ends the week has become the highlight of the festival. A dozen women compete in solo performances of both hula kahiko (ancient style hula) and hula auana (modern hula) to garner the title of "Miss Aloha." Then groups of male and groups of female dancers from different halaus (schools) perform both kahiko and auana. The week ends with the naming of the overall winning halau, but everyone who participates is honored to share their hula with aloha.
This week we're just kickin' back with a variety of male vocal singers and bands: Pahinuis, Beamers, Ka'u Crater Boys, B.E.T., Iz, and all the rest. Sit back and enjoy.
Hawaiian comedians have a way of turning everyday experiences on the islands into grand hilarity or at least something that brings a belly laugh of familiarity. Today we sample some of the greats: the prolific (and profane) Frank De Lima, the genius Rap Reiplinger, and step off island a little to visit with the Laughing Samoans. In between, we have music that is meant to make you smile. E 'aka!
Call this one "History of Steel Guitar 1a." We start off with early members of the Hawaiian Steel Guitar Hall of Fame: David Napihi Burrows, Annie Kerr, Jules Ah See and the King of Steel Guitar, Sol Hoopii. Then we swing through Gabby and sons (and Sons... of Hawai'i, that is) to more contemporary players like Ken Emerson, Henry K. Allen and George Kuo. All along the way we'll be swayed and thrilled and lofted and seduced by the sweet sound of kika kila - the steel guitar - perhaps the most widely adopted invention of the Hawaiian Islands.
A while back, a friend asked me for some Hawaiian music, and I asked what she liked. We figured out that "that guy, you know, who does all the Hawaiian music" was actually Don Ho. In an effort to provide my friend with some beloved favorite tunes while expanding her knowledge of other Hawaiian artists, I recreated the playlist from the original Don Ho album, "Tiny Bubbles," but replaced Don's smooth crooning with a variety of Hawaiian musicians. See if you like who I chose. And keep the bubbles coming!