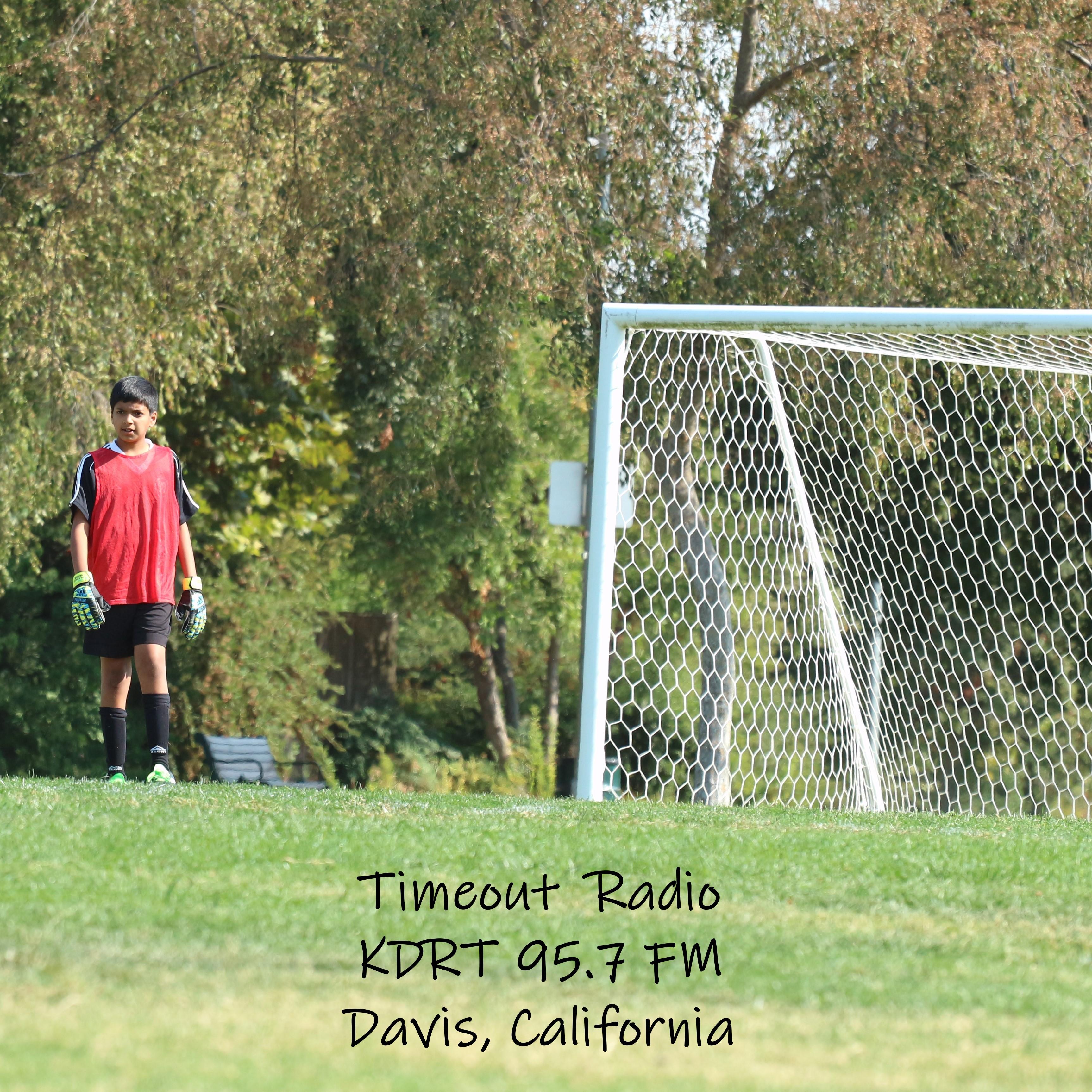 Rohan loves sports, geography, and travel. In this show he covers all these topics as well as recreational opportunities of interest to Davis youth. The program includes a mix of interviews, music, information, and news updates.
Timeout Radio was only 10 initiatives nationally to win a Youth Summit Pitch Contest grant from the Points of Light Foundation in August 2020. The Summit virtually brought together teens from across the United States to reflect on and engage with the challenges and opportunities presented by the new school year during the COVID-19 pandemic.
Timeout Radio will partner with Davis Media Access during the 2020-2021 school year to include programming from other teens, and their teachers and coaches to build teen connection in a time of social-distancing. Through participation in community radio we can share our voices, tell our stories, build community connections, and adjust to the new normal.
Replays Friday 5-5:30pm

Podcast
Music programs are only online for two weeks after they are broadcast.
Wed, 09/09/2020 - 4:25pm | Rohan
Evan Ream is a sports journalist in Davis who has coached junior high soccer, co-taught the journalism course at Da Vinci High, and helped advise the school's newspaper. Evan talks to us about being a sports journalism and what ignited his interest in soccer when he was 14 years old. We then travel to Ashland, Oregon where we taste some fizzy lithia mineral water from water fountains in the town square, and learn why water in different places tastes different.
Wed, 08/26/2020 - 5:21pm | Rohan
Youth sports have been shut down for several months because of the COVID-19 pandemic. As some places start youth sports up again, pediatrician Dr. Erik Fernandez y Garcia, talks to us about how children and teens can stay safe while playing sports and what some important things checked in sports physicals are. Dr. Erik and I talk about a topic of mutual interest, the Sacramento Kings NBA team. Our place of the week is Sacramento - the capital of California and home to the Sacramento Kings.
Wed, 08/12/2020 - 8:10am | Rohan
This episode focuses on the environment. We talk about how the U.S. National Park Service got its start, and hike 6000 feet above sea level at Sequoia and Kings Canyon National Parks. I reconnect with Laurie Seban, who helps manage the Youth Environmental Science Club (YES! Club) at my school. Laurie and I talk about the connection between her day job as an art history professor and her passion for environmental education.
Wed, 07/29/2020 - 9:13pm | Rohan
In Timeout Radio's fifth episode we will meet Rob Stevenson, the president of Davis Little League. We will also lsitern to some music, learn about the history of Little League Baseball, and travel to our place of the week, Los Angeles, California.
Wed, 07/15/2020 - 4:42pm | Rohan
In this episode we meet Jeff Shaw, Station Manager for KDRT and Production Manager at Davis Media Access. We learn about the origins of community radio and visit our place of the week, Nevada City, California.
Mon, 06/29/2020 - 1:34pm | Rohan
In this episode we talk about Spanish fútbol with Davis resident Sergio Nieto, learn about the history of soccer, and visit Madrid, Spain.
Mon, 06/15/2020 - 3:24pm | Rohan
In Timeout Radio's second episode we discuss the National Basketball Association's and the National Hockey League's plans for reopening their season amid COVID-19. We also learn about the history of basketball, and travel to Springfield Massachusetts - home of the Basketball Hall of Fame.
Mon, 06/01/2020 - 6:02pm | Rohan
The COVID-19 pandemic has upended school activities and sports. My sister's high school graduation next week is online, and her senior trip, grad night and prom was cancelled. In Timeout Radio's first episode we celebrate the high school class of 2020, talk about e-sports, and travel to Wuhan, China.