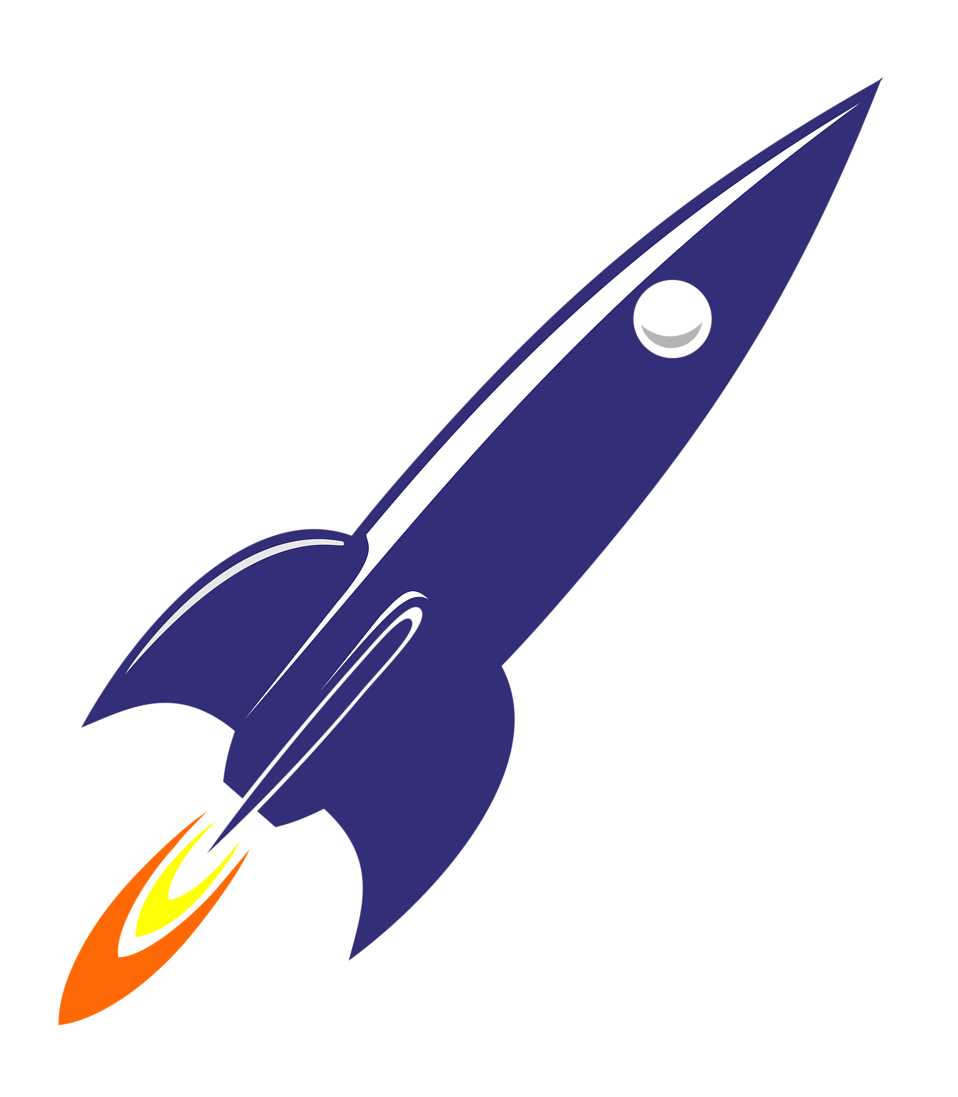 Rocket Radio is a show aimed at Davis youth of all ages, from elementary to high school. DJ Rocket features music, poems, books, interviews, and current events, all while maintaining a young perspective.
Live Tuesday 5:30-6pm

Podcast
Welcome to the 1920's. A lot of DJUSD is dealing with this time period right now: The Great Gatsby, the Roaring Twenties, the Great Depression, 1929 Night at Da Vinci High School. If you're not familiar with 1929 night, you should familiarize yourself because it's a really cool event. It's Da Vinci's Junior Class project and the event itself is this upcoming Friday. Visitors can immerse themselves in 1929 while students educate them on topics ranging from science to culture. Rocket reads straight from his history textbook about an important cultural item that emerged in this time period: radio. He also reads about the continued development of radio in the 1930's. Rocket talks about the Great Gatsby for a while (spoilers!), mostly just about how good it is. Rocket reviews a couple movies relevant to Gatsby that his class watched in English. Jamie Johnson's Born Rich and The One Percent.
It's Valentine's Day! That means free candy today and cheap candy tomorrow! It also means Rocket reads an account of the history of Valentine's cards which is also effectively just the history of Valentine's Day. In searching for such a history, Rocket also stumbled across an account of a man in Florida in the 1940's whose girlfriend died and who took her from her coffin to preserve her body and live with her. Everyone celebrates love differently? Happy Valentine's Day! This show kicks off with a real sweet song for this holiday: "Shape of You" by Ed Sheeran. it just so happens that he performed this song the other night at the Grammy's. In fact, all of the music on this show is related to the Grammy's. "Chained to the Rhythm" by Katy Perry featured a really cool choreographed routine with a house that was taken apart and intricate projections. Rocket also plays "Freedom" from Beyonce's Lemonade.
Betsy DeVos was confirmed as the next Secretary of Education under the Trump administration so Rocket reads a NYT article about the historical tie-breaking vote that Pence cast to elect her. Drama. Rocket also talks about the 3rd annual Davis Pride festival that's planned for May 21. It was also the superbowl last Sunday. Sports. Rocket talks about an impressive series of knock knock jokes he heard from a speech duo at a speech and debate tournament last weekend. In honor of these impressive knock knock jokes, Rocket tells his own series of bad jokes which are pretty bad. Music for this show includes "Castle on the Hill" by Ed Sheeran (hot new single!), "School" by Nirvana (@ you, DeVos), and "Young and Beuatiful" by Lana Del Rey because his English class started the Great Gatsby and the song is featured in the movie.
Hasan Minhaj, comedy extraordinaire, performed last weekend at the Mondavi Center. His stand-up show is called "Homecoming King" as it's the story of his high school experience which largely centers around prom. As he grows up and becomes successful in comedy, he learns to move on and let go of his past. His story is hysterical and also very topical. He talks about his family's history of immigration and how his background contrasted with the rest of Davis homogeniety. A couple years ago Hasan Minhaj gave the commencement speech at DHS graduation and Rocket plays this clip on the air. In the video he refers to typical Davis experiences like Math teachers at DHS and tryouts for the basketball team but all with a unique drama and flair. This show also includes some jokes and a review of Davis Idol.
This past weekend was one for the books. Trump was inaugurated on Friday which spawned massive women's marches on Saturday. Rocket talks about these events and his lame excuse for why he didn't attend a women's march (a speech and debate tournament). Rocket also talks about Davis Idol, the DHS singing competition hosted every year and working backstage during the first night of eliminations (finals on January 28). Everyone who performed was ridiculously talented so the finals promise to be extremely exciting. Rocket also talks alot about Forrest Gump which he just saw for the first time. 10/10 incredible movie. Music for this show includes "Dear Mr. President" by P!nk, "Forest" by twenty one pilots, and "You'll Be Back" from Hamilton.
The legendary Andres De-Loera Brust joins us for this show, all the way from Harvard where he's a professional nerd. Through this exclusive, in-depth interview, Andres reveals his internal machinations and internal strife. He grants words of infinite wisdom over the airwaves with his sonorous intonations about school and Davis. He dishes out some A1 advice for highschoolers and reflects on moving away from Davis. He talks about Acme and Speech and Debate, two groups he was involved with in high school and reconnected with over break. This show includes some funky tunes. The show stats with some strong Boston themes with "I'm Shipping Up to Boston" by Dropkick Murphys followed by "Immigrants" from The Hamilton Mixtape, and the show ends with the all-time classic: "All Star" by Smash Mouth.
This past weekend, Acme Theatre Company closed their first set of shows for their winter production of Pronoun by Evan Placey. The show follows the transition of a transgender man in high school and his changing relationships wiht parents/friends/boyfriend etc. Because Rocket was running lights, he watched the show many times and has a lot to say about it. After every show there was a panel and talkback with the audience and often with actors from the show. Rocket reads a Davis Enterprise article about the production. Rocket also plays a truncated summary of the past 6 years of Rocket Radio (shoutout to his mom) condensed to a minute. The first and last songs on the show were also featured in Pronoun. The first song is "Little Game" by Benny, followed by "Wild Child" by Lupe Fiasco, and the show ends with "Closer" by Scott Bradlee's Postmodern Jukebox.
Hot diggity dog it's that wonderful time of year where you can curl up next to a warm laptop with a piping hot mug of stress and sing those holiday jingles like "The Quadratic Formula" to the tune of Pop Goes the Weasel. That's right everyone, it's finals week. That's OK though, because before you know it, you'll be on break and then the real celebrating can begin. Don't forget to keep yourself oriented while you lose track of the days of the week with this handy resource: isitchristmas.com. The answer may surprise you! This show includes some handy dandy words of wisdom from The Hodgepodge Book about spreading that holiday spirit. Rocket reads some enlightening passages from the book How Did It Begin? to really dig into the wacky history behind our holiday customs. Rocket also talks about foley artists and bangs on some objects found in the studio to demonstrate the finesse and artistry of their trade.
This show started off with some TeChNiCaL dIfFiCuLtIeS but everyone powers through to make the show of a lifetime. Rocket talks about the orchestra concert he had at DHS on Friday night. All the DHS orchestras played (chamber, symphony, baroque) along with some quartets. The symphony orchestra ended the concert with their classic piece "Sleigh Ride" where they invite alums to come onstage and play with them. The players whipped out santa hats and got festive before jamming out. The song also uses drums to imitate horses galloping and an instrument to make the sound of a whip (masterfully played by Peter Zhu). Saturday brought a debate tournament at DHS that Rocket competed in and included such topics as "Sanctuary cities do more harm than good" among others. Rocket talks about a movie he saw a while ago called "The Invitation" and possible connections to Kanye and Trump??? Conspiracy theory???
Right after this show Rocket is going to DHS to usher for a junior high orchestra concert. The usher program at DHS sprang up last year and lots of teachers provide extra credit for ushering. Rocket talks about taking stagecraft at DHS too, it's a class in the Brunelle Hall where students learn different aspects of technical production and design. Right now they're learning about sound and how to navigate the theatre's sound system so Rocket and someone else are bringing guitars into class tomorrow and jamming out over the loudspeakers. Rocket talks about the UCD Asexual Community that came and presented to the DHS GSA and how that was a cool experience. Rocket's history class recently watched the movie Iron Jawed Angels so he reviews that too. Rocket also talks briefly about Black Boy by Richard Wright, a book they just finished in English.