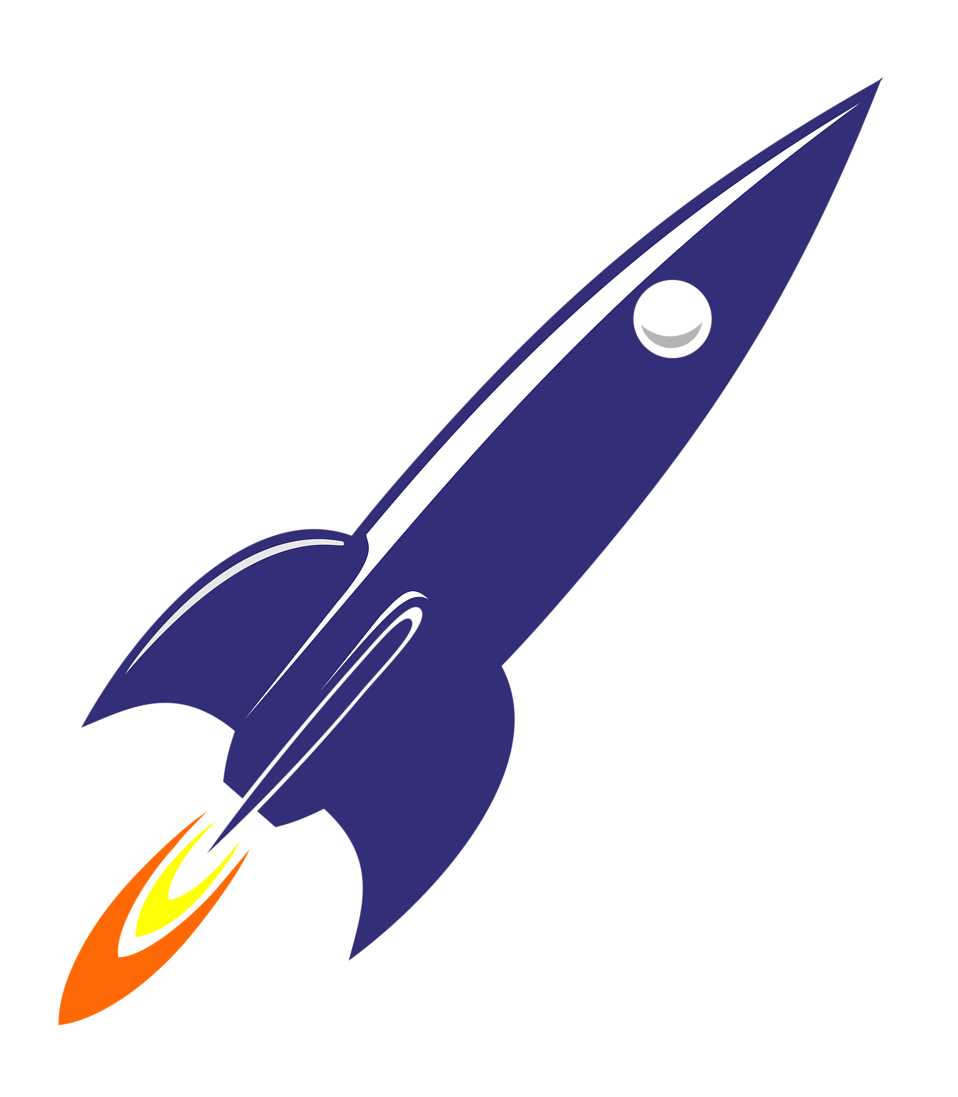 Rocket Radio is a show aimed at Davis youth of all ages, from elementary to high school. DJ Rocket features music, poems, books, interviews, and current events, all while maintaining a young perspective.
Replays Monday 9-9:30pm
Live Tuesday 5:30-6pm

Podcast
Music programs are only online for two weeks after they are broadcast.
Hot diggity dog it's that wonderful time of year where you can curl up next to a warm laptop with a piping hot mug of stress and sing those holiday jingles like "The Quadratic Formula" to the tune of Pop Goes the Weasel. That's right everyone, it's finals week. That's OK though, because before you know it, you'll be on break and then the real celebrating can begin. Don't forget to keep yourself oriented while you lose track of the days of the week with this handy resource: isitchristmas.com. The answer may surprise you! This show includes some handy dandy words of wisdom from The Hodgepodge Book about spreading that holiday spirit. Rocket reads some enlightening passages from the book How Did It Begin? to really dig into the wacky history behind our holiday customs. Rocket also talks about foley artists and bangs on some objects found in the studio to demonstrate the finesse and artistry of their trade.
This show started off with some TeChNiCaL dIfFiCuLtIeS but everyone powers through to make the show of a lifetime. Rocket talks about the orchestra concert he had at DHS on Friday night. All the DHS orchestras played (chamber, symphony, baroque) along with some quartets. The symphony orchestra ended the concert with their classic piece "Sleigh Ride" where they invite alums to come onstage and play with them. The players whipped out santa hats and got festive before jamming out. The song also uses drums to imitate horses galloping and an instrument to make the sound of a whip (masterfully played by Peter Zhu). Saturday brought a debate tournament at DHS that Rocket competed in and included such topics as "Sanctuary cities do more harm than good" among others. Rocket talks about a movie he saw a while ago called "The Invitation" and possible connections to Kanye and Trump??? Conspiracy theory???
Right after this show Rocket is going to DHS to usher for a junior high orchestra concert. The usher program at DHS sprang up last year and lots of teachers provide extra credit for ushering. Rocket talks about taking stagecraft at DHS too, it's a class in the Brunelle Hall where students learn different aspects of technical production and design. Right now they're learning about sound and how to navigate the theatre's sound system so Rocket and someone else are bringing guitars into class tomorrow and jamming out over the loudspeakers. Rocket talks about the UCD Asexual Community that came and presented to the DHS GSA and how that was a cool experience. Rocket's history class recently watched the movie Iron Jawed Angels so he reviews that too. Rocket also talks briefly about Black Boy by Richard Wright, a book they just finished in English.
Welcome to a special edition of Rocket Radio for KDRT's fundraising push this week. The station is aiming to raise enough to update our antenna system so we can BOOOOST OUUUUR SIIIIGNAAAAAL. Right now there are places in West Davis where signal gets kind of spotty. Hopefully we can rectify that so everyone in Davis can enjoy the sonorous tones of KDRT. Here to talk about the station and tell his life story is Jamie Moddelmog. Jamie talks about all sorts of walks of life from speech and debate (a tournament just happened at Santa Clara University) to cross country and track and field, to working for the Hub, to founding the Young Democrats' Club this year. They also discuss highly pertinent current events topics like what are his Thanksgiving plans? What can we do about this gosh darn turkey infestation (a highly insightful article is read)? They also talk about the upcoming Winter Ball at DHS.
This show features some special guests: Rocket's little sister Penelope and her friend Meilia. Penelope is in 7th grade and Meilia is in 6th so they talk about their experiences in school this year and about junior high. They talk about their favorite books and what they do in their free time. Because Thanksgiving is this Thursday, they also talk about the pros and cons of the holiday (but there are mostly cons). They talk about everything from Karate to instruments, but they also talk about their favorite music. Meilia's favorite band (exclusively) is the Beatles so there's The Fool on the Hill and Penelope likes Falling in Reverse so her pick was "Raised by Wolves". The show starts with "It's Thanksgiving" by Nicole Westbrook to get in the holiday spirit.
Last week's show coincided with the presidential election. After the results were announced, DHS held an anti-Trump walkout and march on Thursday. This show features audio clips of chants from the march and a clip of a speech before and after arriving in Central Park. Rocket also reads an article about the walkout published in the Davis Enterprise. Hundreds of people turned out for the event, most leaving class 15 minutes early, including a small gaggle of Trump supporters with a Trump sign. The event was considered successful and Davis police helped direct traffic as the marchers headed downtown. The show kicks off with "Oh My God" by The Pretty Reckless from their new album Who You Selling For, then there's "The Problem with the Big Picture Is That It's Hard to See" by Mayday Parade off their ten year anniversary edition of Tales Told by Dead Friends, and the show closes with "Hallelujah" by Leonard Cohen.
Vote! Vote! Vote! Today is election day and polls in California stay open til 8pm. Go exercise you civic rights and all that good stuff. This show is election-themed, so naturally the music is too. The show kicks off with a real banger: "Party in the USA" by Miley Cyrus, the one and only. Up next is a real classic: "Keep Your American Dream" by Beartooth. Last (but not least) is "Dear Mr. President" by P!NK. The high quality literary selections for this show also reflect the elections. Rocket reads Duck for President and it's pretty wild. Rocket talks about theatre: DHS drama's first show of the year-- First Date and Acme Theatre Company's current auditions for their winter show-- Pronoun. Rocket also reads some top-notch jokes from the all-time fave" 1001 Cool Jokes.
Here it is, folk: the day after Halloween. Spook is still in the air and candy is in the hands of the little kiddos. That's why this show includes some frightening tales from Alvin Shwarz's "More Scary Stories to Tell in the Dark". Rocket also talks about the speech and debate tournament he attended this past weekend in Stockton at the University of the Pacific. There, he debated things like free community college, Nexit, and campaign finance. For some reason Rocket also talks for a moment about the free masons, probably because of history class but regardless it provides a nice segway into some music for this show. The first song up is "This is Halloween" from The Nightmare Before Christmas, followed by "Hate to See You Go" by the Rolling Stones from their currently unreleased album, Blue and Lonesome, and the show ends on "I'm a Mess" by Frank Iero and the Patience.
Rocket was involved in a staged reading of "It Can't Happen Here" by Sinclair Lewis yesterday at the library. This performance was one in a series organized by the Berkeley Repertory Theatre across the country. The play (and the novel) follows the rise to power of a charismatic American politician and the subsequent rise of fascism. Following the story of one family, the show demonstrates the progression of the country from a democracy to a dictatorship to military rule. Rocket plays three audio clips from the show. Rocket also talks about the DHS Genders and Sexualities Alliance's Movie Night this Friday where they will be showing the Rocky Horror Picture Show (the classic, not the new one). Rocket reads some scary stories and plays some music. The first song on the show is 'Sure and Certain" by Jimmy Eat World from their new album, "Integrity Blues", followed by "The Time Warp" from the Rocky Horror Picture Show.
Rocket talks a lot about this past weekend, for example ATC presenting the first annual So You Think You Can Dance competition at the high school. Helping with lights for the show, Rocket saw a rehearsal and a final performance so there was a lot of dancing to talk about. As for performances, this weekend Rocket had a rehearsal for a nationwide staged reading of It Can't Happen Here by Sinclair Lewis which will be performed for free on Oct 24 at the Yolo Library. These readings are organized by the Berkeley Repertory theatre to make a deep historical parallel between 2016 and 1936. The story follows one family's expereiences as the US descends into fascism. On a contrary not, the DHS Young Democrats club is now active, if interested they meet Fridays at lunch in N-4. Rocket talks a little bit abut the PSAT expereience and this show has some reading.