Michael Ellis was first acknowledged as a poet when he was 17.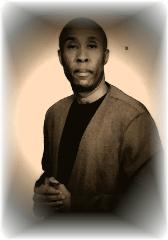 He was published twice before he reached 19
. He was immediately compared to Harlem Renaissance poet, Langston Hughes, a measure he neither embraced or denied. Stil his ability to write in Southern dialect at a young age quickly garnered attention from the University of Puget Sound where he pursued English and Journalism.
In later years he would open up a concert for a Grammy winning musician and receive three letters from Pulitzer Prize winner. His poetic novel, Dear Oprah, was accepted by the Hurston Wright foundation and he was invited to Howard University where he performed his work before a large audience. He has done more than a hundred poetry readings in California.
Ellis is currently writing a book titled, Goodbye Langston, which will be published this year. He writes in ten different poetry Genres including Jazz, Historical fiction, Essay and the blues.
His favorite poets include Emily Dickinson and Robert Frost. He is both a poet and a dramatist. He is currently a noted member of The Next Big Writer where he has achieved many successes.