Tue, 10/28/2014 - 11:29am | Eunah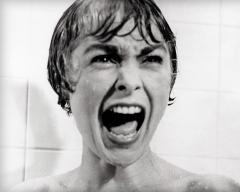 It's HALLOWEEN (almost)!
And we're celebrating on Civilization Phaze IV with an hour of classical jams with the theme "Horror in Music + Film" (the CLASSIC horror films...and some straight-up 'death'-related classics). If you want to hear some creepy classics from awesome films like "The Shining" "Rosemary's Baby" or "Psycho," tune-in at 2pm Tuesday or catch the replays leading up to Halloween Eve on Wednesday at 10pm or Thursday at 7:30am.
Saint-Saen's "Danse Macabre" (thanks PBS!): https://www.youtube.com/watch?v=9CHqhsMP80E
And this won't be on my show but...it's almost Halloween so here you go: https://www.youtube.com/watch?v=xpvdAJYvofI