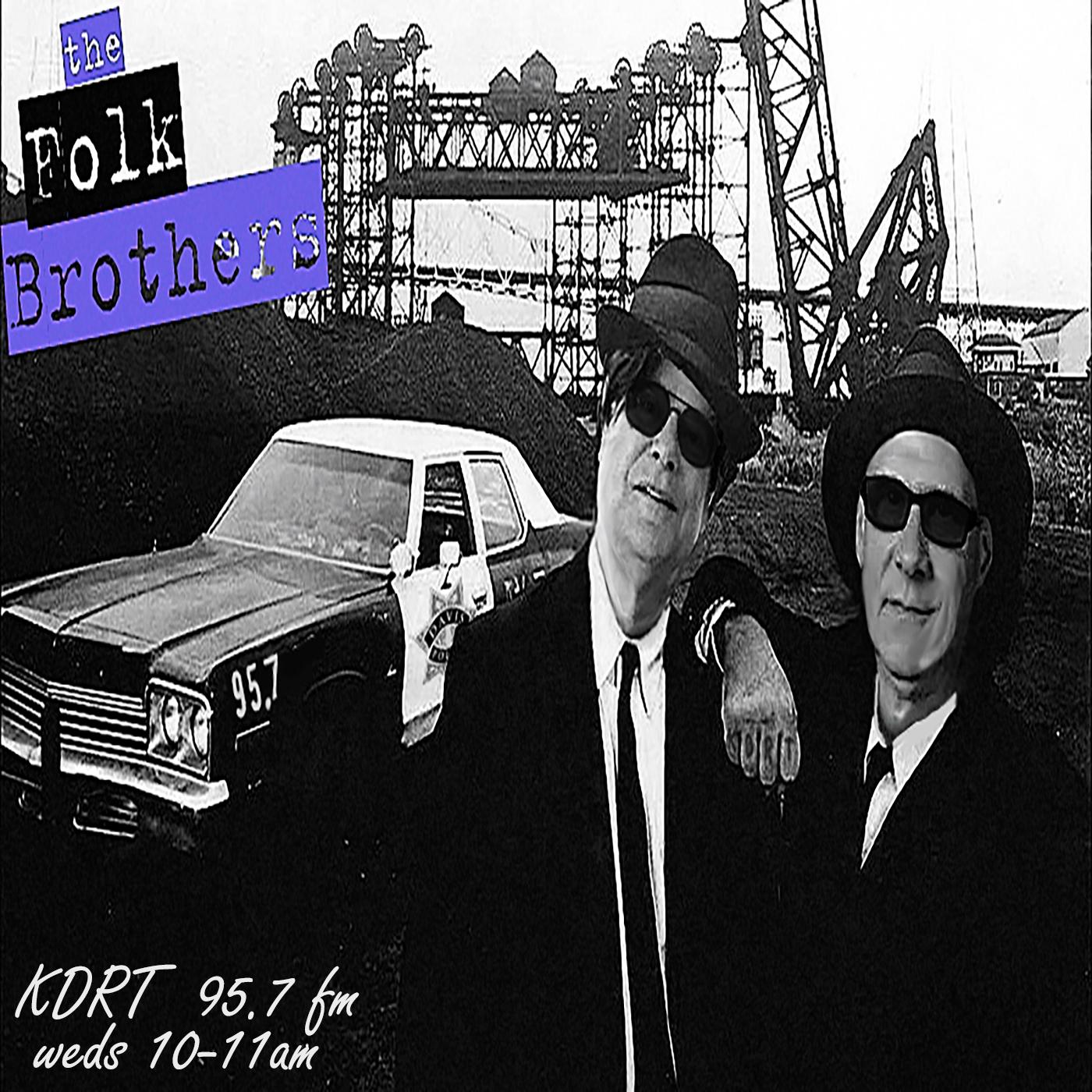 The Folk Brothers—Bill and Peter—explore an eclectic range of music, including traditional folk of the British Isles and the U.S, contemporary singer/songwriters on both sides of the Atlantic, and American roots music and some of its lesser-known offshoots. Tune in for a great music mix served with just a shake of sibling rivalry.
Replays Monday 3-4pm, Saturday 6-7pm
Live Wednesday 10-11am

Podcast
Music programs are only online for two weeks after they are broadcast.
This morning I flew solo, revisiting some 70's classics, as they were - John Martyn's "Spencer The Rover" - or as reimagined - Nick Drake's "Black Eyed Dog" as interpreted by Ben Harper and Rhiannon Giddens - or as retold - "On The Road To Find Out" by Yusef/Cat Stevens. And lots of new music by Bonny Light Horseman, Fay Hield, Caoimhin O Raghallaigh and Dan Trueman, Shirley Collins, Cinder Well, The Jayhawks, Dirk Powell and Rainy Eyes, as well as Mark Barnett and Sarah Jaroz. Fiddler Mike Barnett suffered a massive cerebral hemorage in late July. His friends and family have created a Go Fund Me campaign - "The Mike Barnett Recovery Fund" - to help defray costs for his recovery.