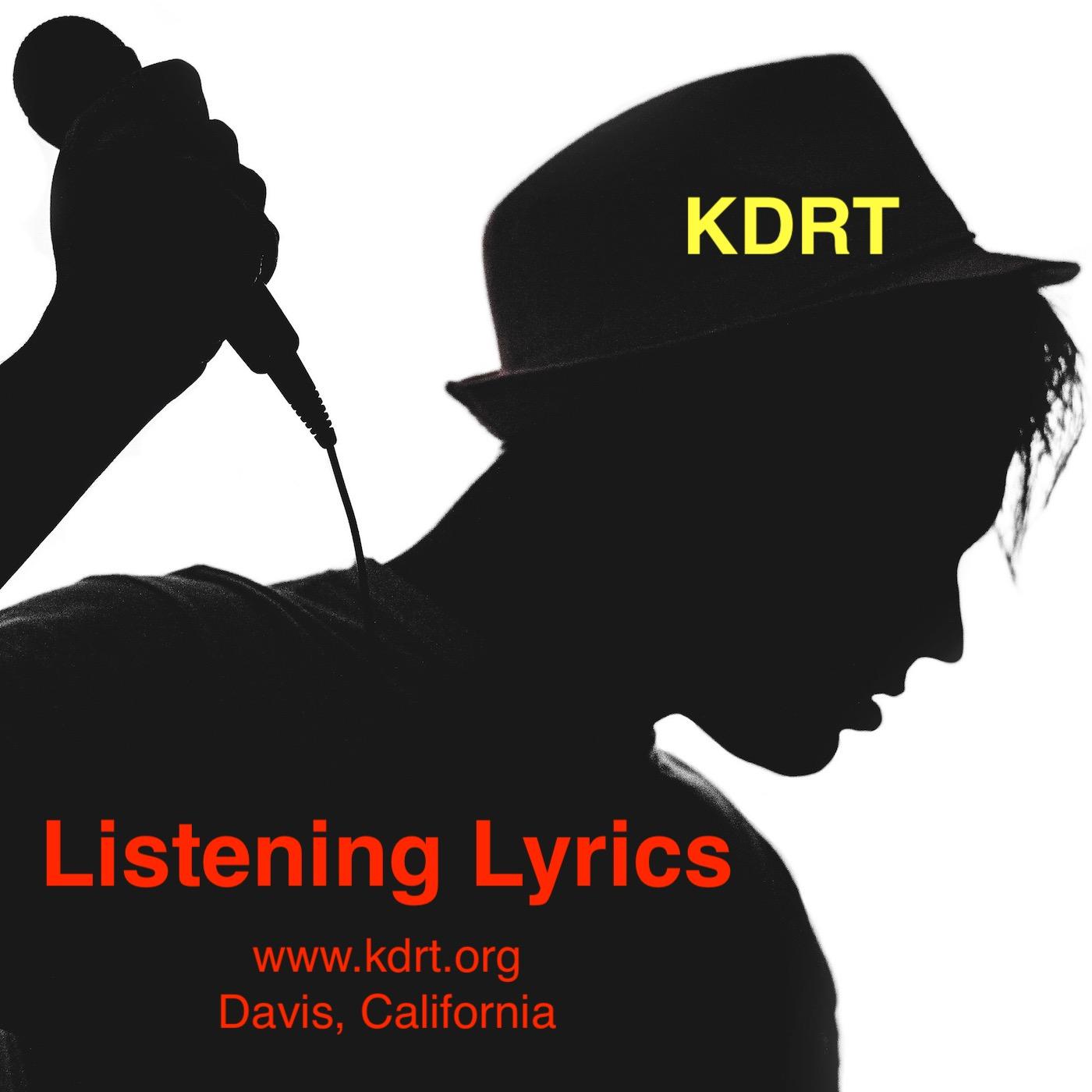 Welcome to an hour of LISTENING LYRICS. Right here on KDRT 95.7FM in Davis, California. Listening Lyrics is a genre free zone - we feature the artist. What makes them do their thing. Listen to the hope and satisfaction in their voices. Listen to what only commercial free community radio can bring you. Close your eyes - open your ears - relax your mind. Join host Pieter Pastoor and co-host Jeanne Pastoor. Now lets enter, the mother of all that is music and lyrics and the human capability of producing art.
Replays Monday 7-8am, Sunday 9-10pm
Live Friday 4-5pm

Podcast
Music programs are only online for two weeks after they are broadcast.
My first guest for 2018 - Josh set the interview bar high for all the guest that will follow. Listen now.
Joshua Wisterman grew up in Woodland, CA and started playing guitar at the age of nine. Now, 19 and playing mostly jazz music in the Sacramento area he has started creating a name for himself as talented and driven. His dream is to keep on doing music all of his life.
Listening Lyrics saw Joshua perform with jazz musicians more than twice his age, let me say that he more then held his own and is a real treat to hear.
Listen in now and pay attention to THE OUTCOME - These talented, dedicated and gifted musicians are going to fill some airways soon. Great interview
The Outcome is comprised of:
Vocals, Guitar, Keys / Jesse Sizemore
Vocals, Guitar / Quinn Hedges
Bass / Mike Strickland
Drums / Andy Dibben
"Byron Colborn was born in Santa Rosa, CA and grew up in Davis, CA. Byron studied music at many schools in California including Sonoma State University, Sacramento State, and the Jazzchool in Berkeley, CA before moving to Boston, MA where he studied at Berklee College of Music. He now resides in Sacramento, CA where he is a full time performer and teacher of music. Byron leads several local ensembles, including the Element Brass Band, a variety of small combos, and the 17-piece Byron Colborn Big Band."
Byron Colborn Trio
Byron Colborn - Saxaphone
Ben Kopf - Base
Jim Frink - Drums