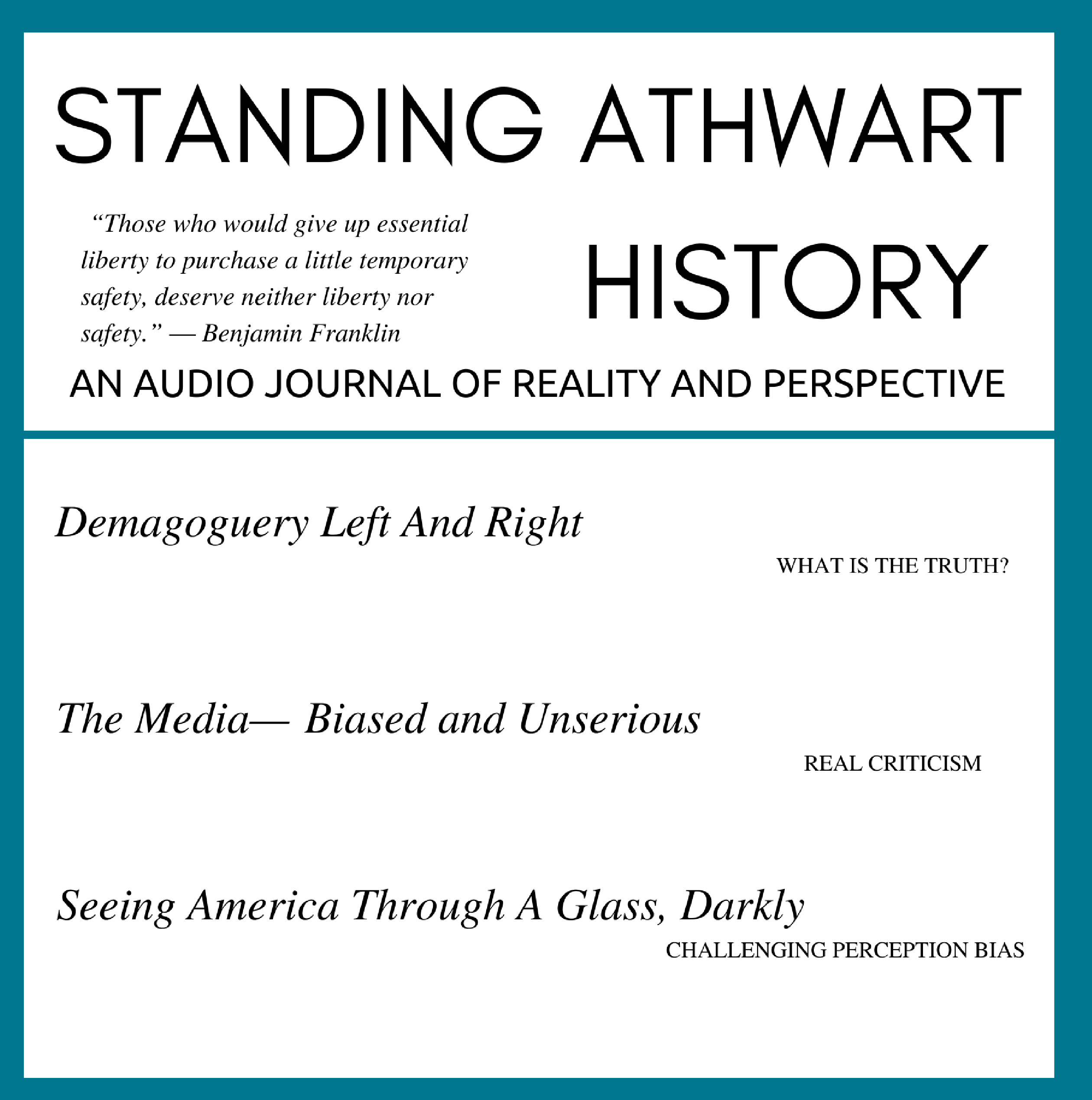 Isa Sheikh is a 14-year-old political junkie trying to make sense of the chaos swirling around this country. This show brings stories that you've wondered about but have never really learned about. Also, listen to The Cover Story for perspective on the day's evolving media and political landscape. Join us for Standing Athwart History.

Podcast
Music programs are only online for two weeks after they are broadcast.
On today's episode, Prop 65 demonstrates its worth, food trucks are being pushed out of the market, David Hogg's gun control demagoguery, a Romanian man tries to tell courts that he is, indeed, alive and so much more.
Is America's infrastructure really crumbling? An Indiana Democrat, California Democrats, Governor Fido, the Gerber baby and so very much more.
On today's show, the Supreme Court considers compelled speech. Also discussed: How much cotton candy can the Today show take?; Arizona has a strange midterm and both parties don't care about the deficit (I'm not talking about the military).