This journalist helped convict a Davis killer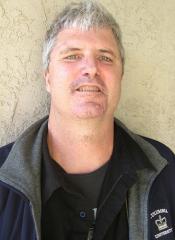 Joel Davis is a hometown Davis journalist whose book "Justice Waits: The UC Davis Sweetheart Murders" played a key role in solving the 1980 Davis kidnapping and murder of "two stellar kids," UC Davis students John Riggins and Sabrina Gonsalves. In December 2012, 32 years to the month after the slayings, a Sacramento Superior Court jury convicted Richard Hirschfield of first-degree murder for killing Gonsalves and Riggins, who were both 18.
Joel appears on Davisville today to talk about the resolution of the case, which is, in a sense, the resolution of his book. He discusses the verdict, and why it took a third of a century to identify and convict the killer. He also discusses Parkinson's, which struck him while he was writing "Justice Waits"—and led him to write a powerful first-person account of his resulting brain surgery, "The heart of the (gray) matter," for the Sacramento News and Review.